McDonald's wanted innovative thinking around their sponsorship of the World Cup. We responded with an idea that led to the distribution of more than 1 billion redesigned fry boxes around the world in support of what
"may the largest mainstream roll out of an AR game in history." 
​Partnering with Tribal DDB,
Trigger
and
Qualcomm
, we helped develop McDonald's most ambitious mobile offering to date, the GOL! app. The result: 39.2 million social media impressions and more than 1.3 billion earned total media impressions in 118 countries.
We researched, reviewed, and debated the merits of over 500 artists from around the world. Ultimately, narrowing the field to the top twelve artists we felt best captured the joy, celebration, and passion of the world's most celebrated sporting event.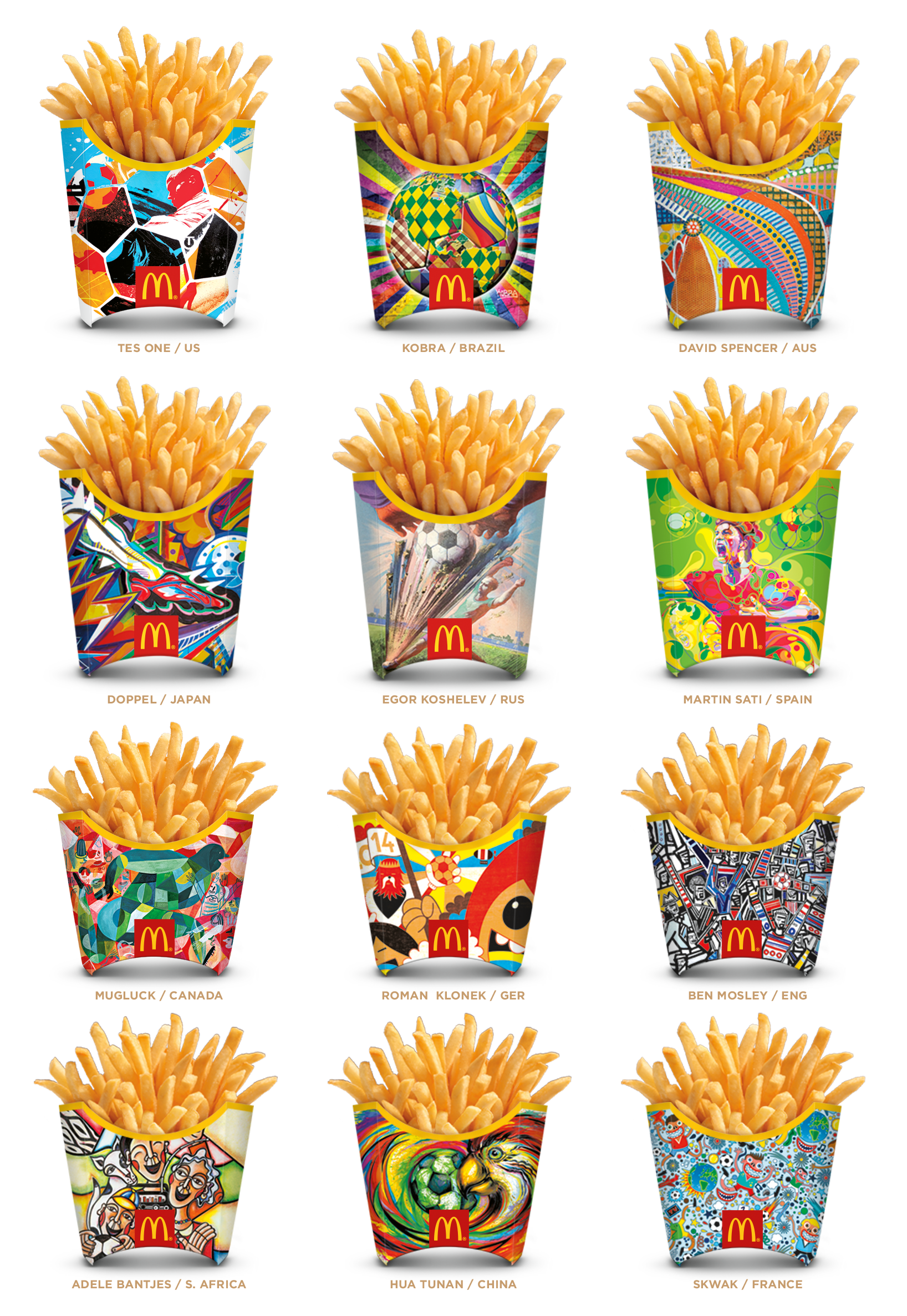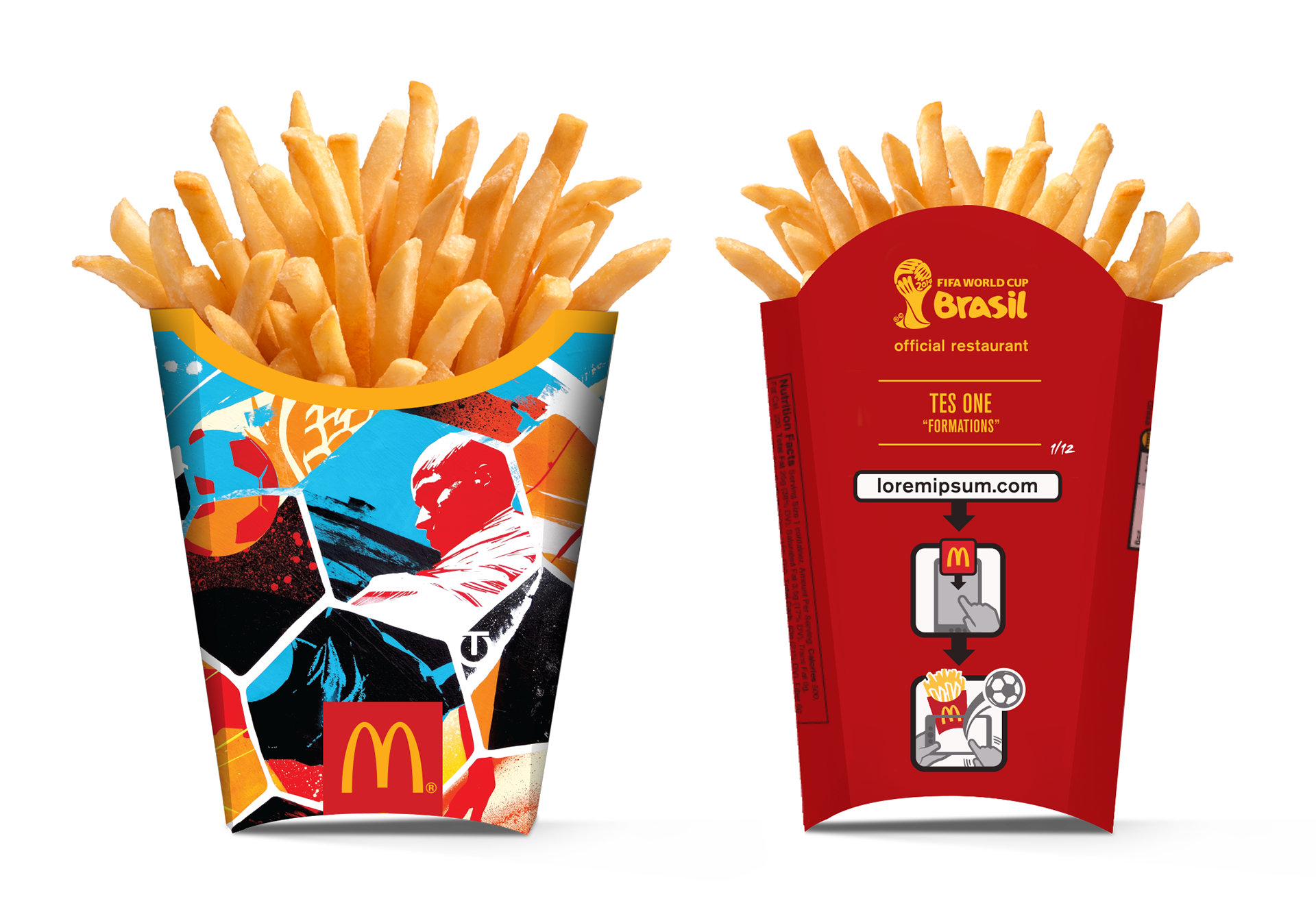 CD: DESIR  /  D: OROZCO / XIAO
CD: DESIR  /  BRAXTON / ROBERTSON (APP DESIGN IN PARTNERSHIP W/ QUALCOMM, TRIGGER & TRIBAL DDB)