JBL needed a big idea to announce their latest collaboration with NBA MVP Giannis Antetokounmpo and the release of the limited-edition JBL Freak HPs. We responded with a platform idea that led to a multi-channel, multi-agency effort that manifested in the creation of nearly 200 custom assets in about four weeks.
The Results: 8.7
B
 #JBLGreekOut impressions. 422
M
Earned Media Impressions, 260
M
PR Impressions, 342
M
Campaign Social Engagements, 8.6
M
Online Video Views. And a 40% increase in traffic on JBL.com.
TO DIMIOURGIKÓ | THE CREATIVE
Digital OOH @ L.A. Live Complex, Teaser Phase of the campaign. In order to build hype for The Greek Freak's headphones, we started by teasing the drop entirely in Greek.
TA AKOUSTIKÁ | THE HEADPHONES
We collaborated directly with Giannis to design the JBL Freak Edition headphones, inspired by the coast of his home country, Greece. 

"It's been a journey. From sleeping on gym floors to winning a championship in Milwaukee, my journey has made me who I am today. These headphones represent my Greek heritage and the path I've taken. I'm proud to say [these headphones] are part of who I am."
- Giannis Antetokounmpo
O CHOROS | THE DANCE
Everyone knows that Giannis has stellar moves on the court. We want to show the world his stellar ones off the court, as well. To accomplish this, we took a traditional Greek song and gave it a modern, house twist. 
Giannis challenged his followers to match his moves under the hashtag #JBLGreekOut. To extend our message further, we collaborated with a few prominent tech and sports influencers. Including prime coverage with our friends Ernie, Shaq, Kenny, and Chuck.
As a result, our challenge received over 8.2 billion views on TikTok, got interactions from thousands of viewers around the world.

PIO DIMIOURGIKÓ | MORE CREATIVE
Digital OOH @ Times Square, NY, Announce Phase of the campaign.
TO ÁGALMA | THE STATUE
To celebrate the collaboration between JBL and The Greek Freak himself, we created a life-sized statue to signify the moment. Our statue traveled around the country to give fans the opportunity to join in on the celebration. Additionally, the statue unlocked AR capabilities for those that wanted to take the experience home with them.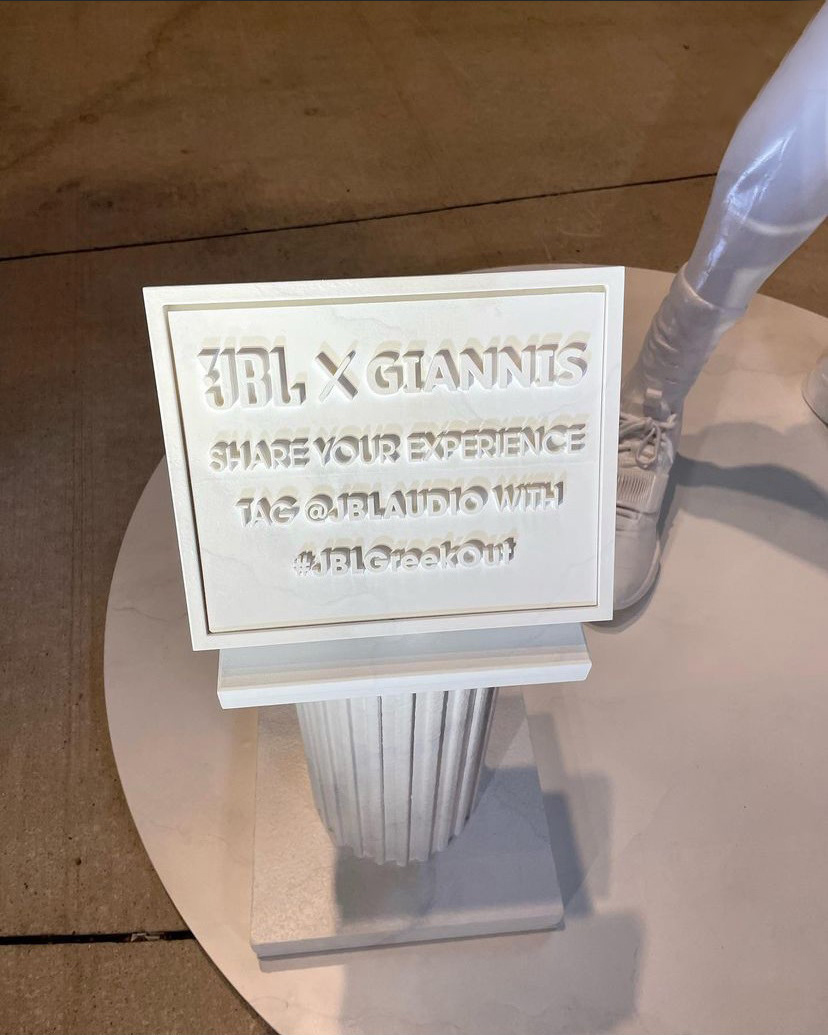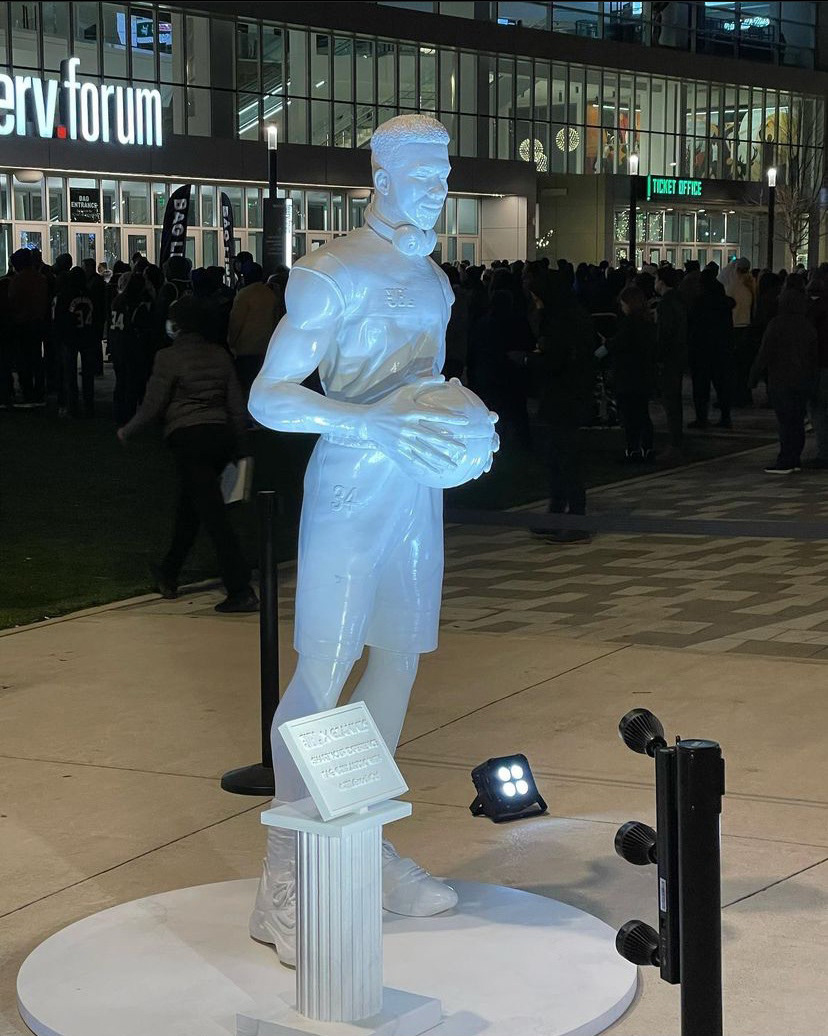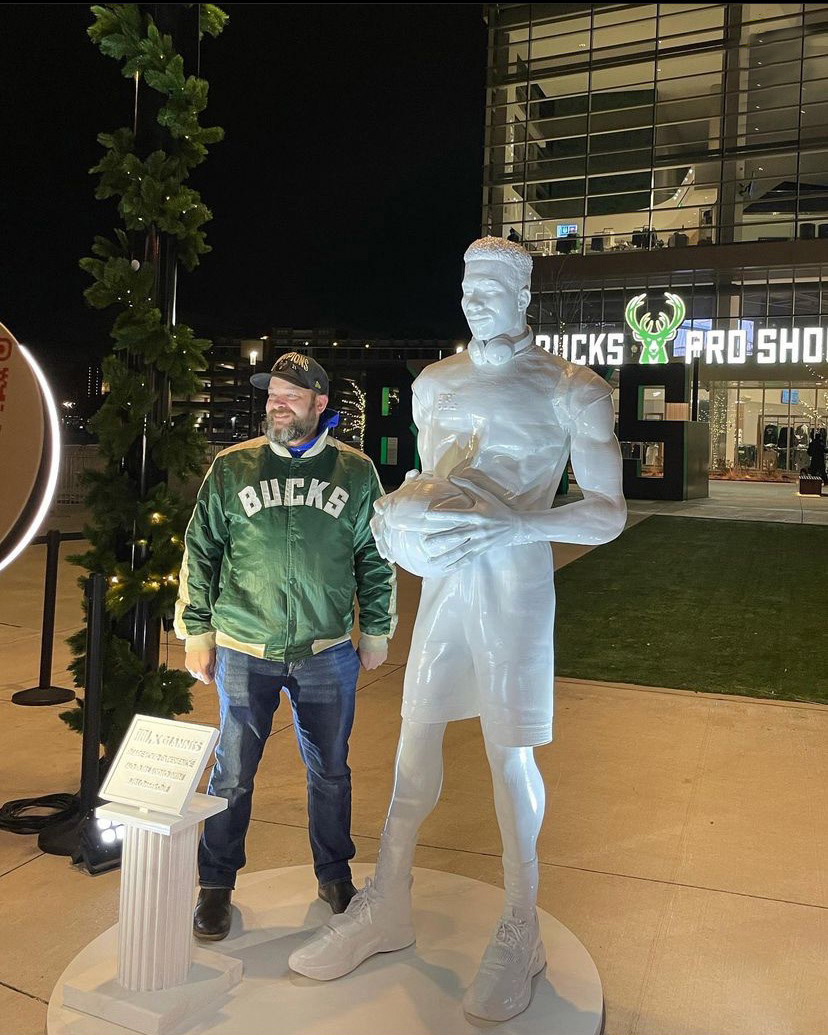 I stagóna

| THE DROP

Giannis's limited edition line of headphones celebrating his Greek heritage: The JBL Tour One and Endurance Peak II Freak editions were dropped exclusively on StockX and later promoted in the JBL flagship store in SoHo, NY.
TA NÉA | THE PRESS
Our work was featured in Times Square, Madison Square Garden, the Milwaukee Bucks Stadium, LA Live, GQ, and in various news sites and trade publications around the world.
ECD: DESIR  /  CD: BUTWIN / REGAN /  CW: STONE  /  AD: BENGOA