JBL needed a big idea to announce their latest collaboration with NBA MVP Giannis Antetokounmpo and the release of the limited-edition JBL Freak HP's. We responded with a platform idea that led a multi-channel, multi-agency effort that manifested in the creation of nearly 200 custom assets in under four weeks.
The results: 3.7 billion #JBLGreekOut impressions. 8.6 million online video views. And a 40% increase in traffic on JBL.com.
Digital OOH @ L.A. Live Complex, Teaser Phase of the campaign.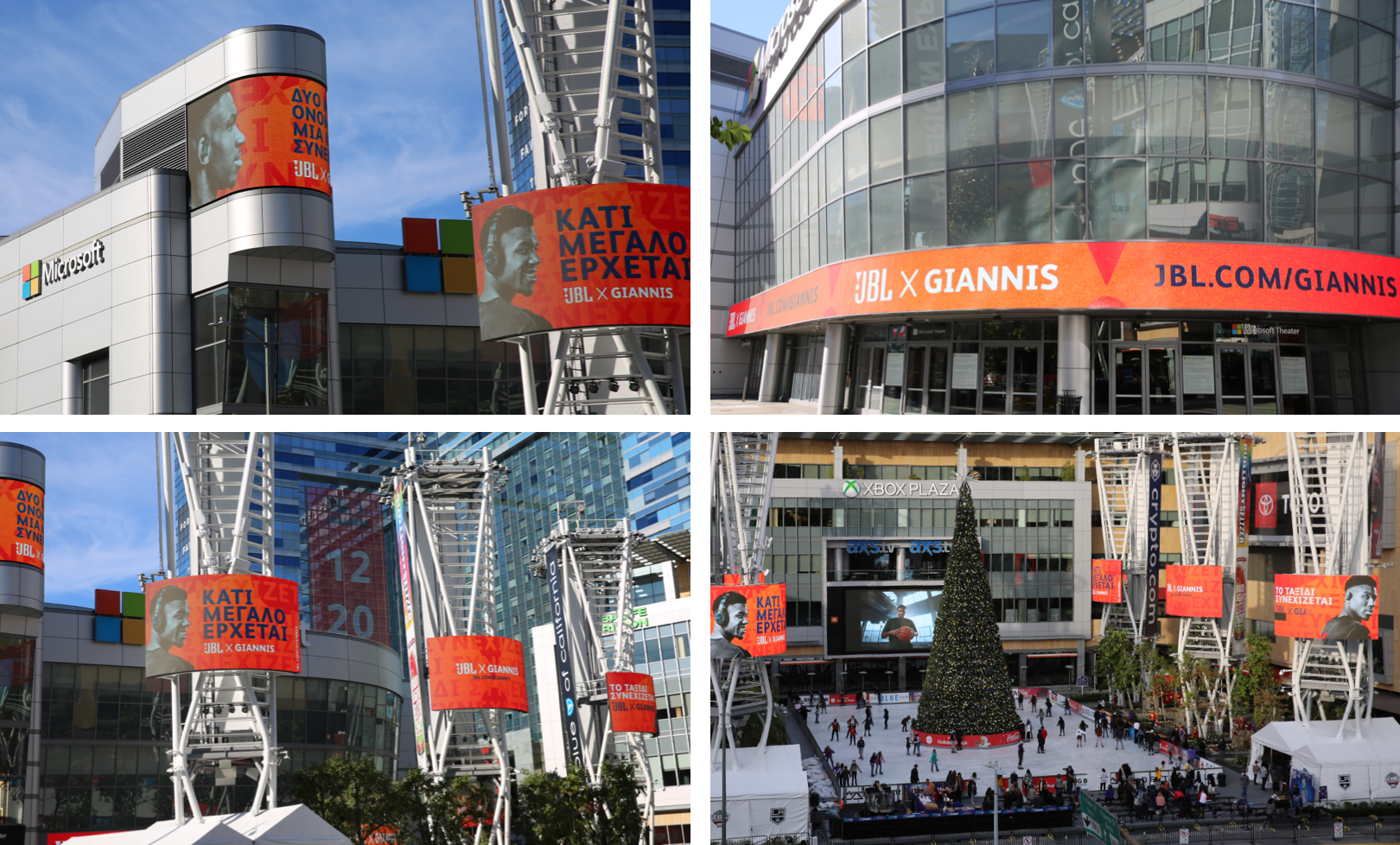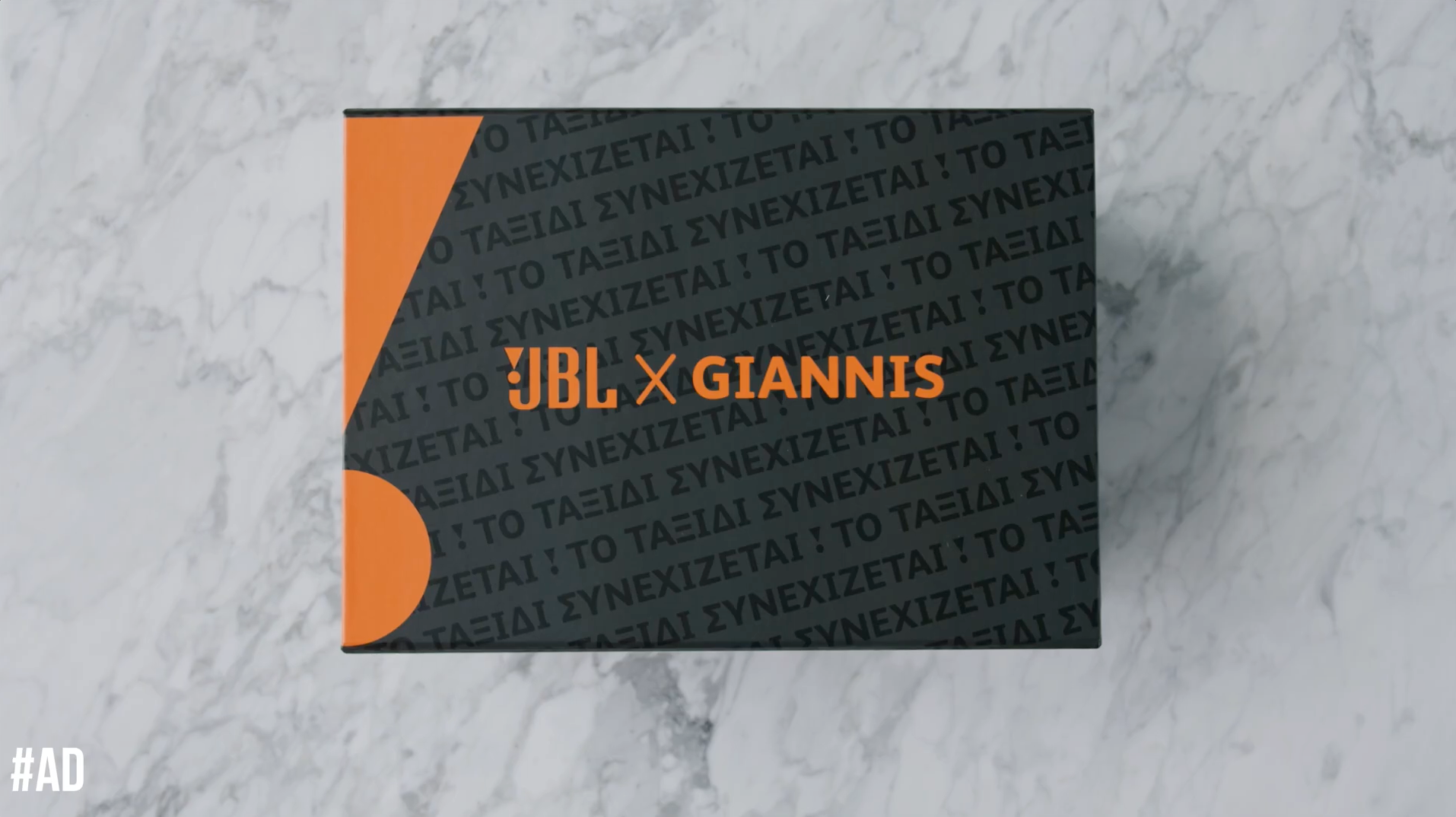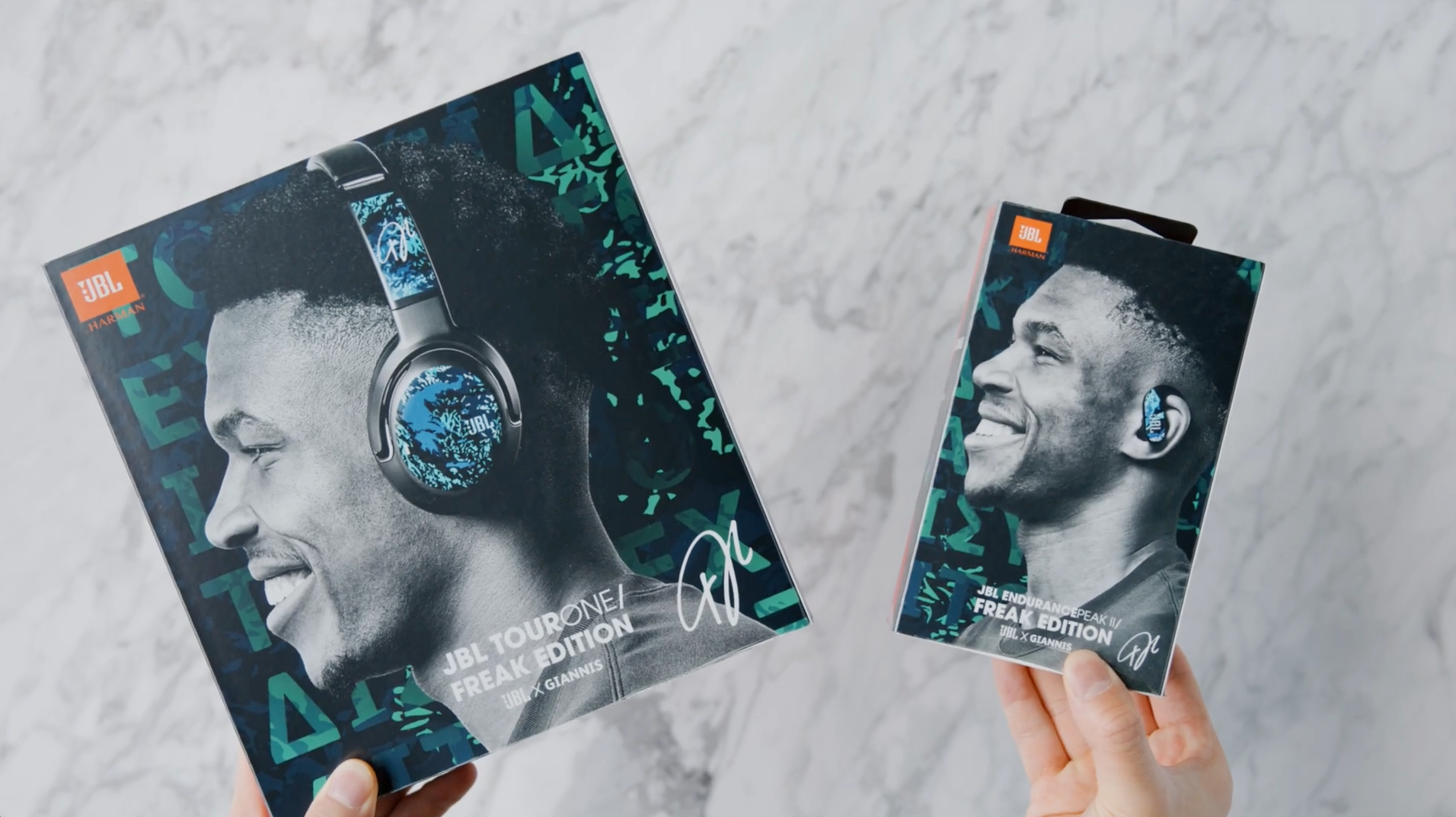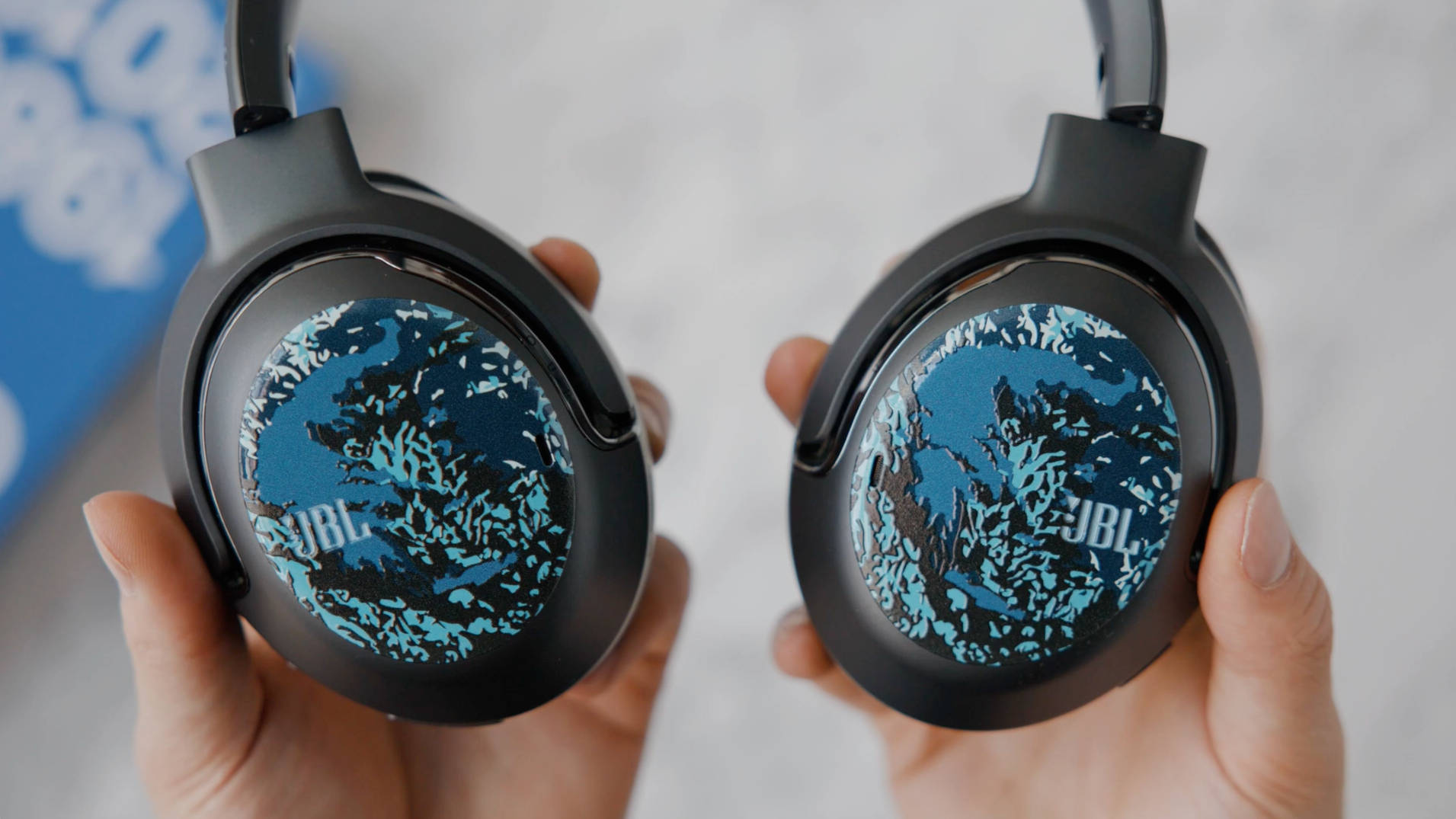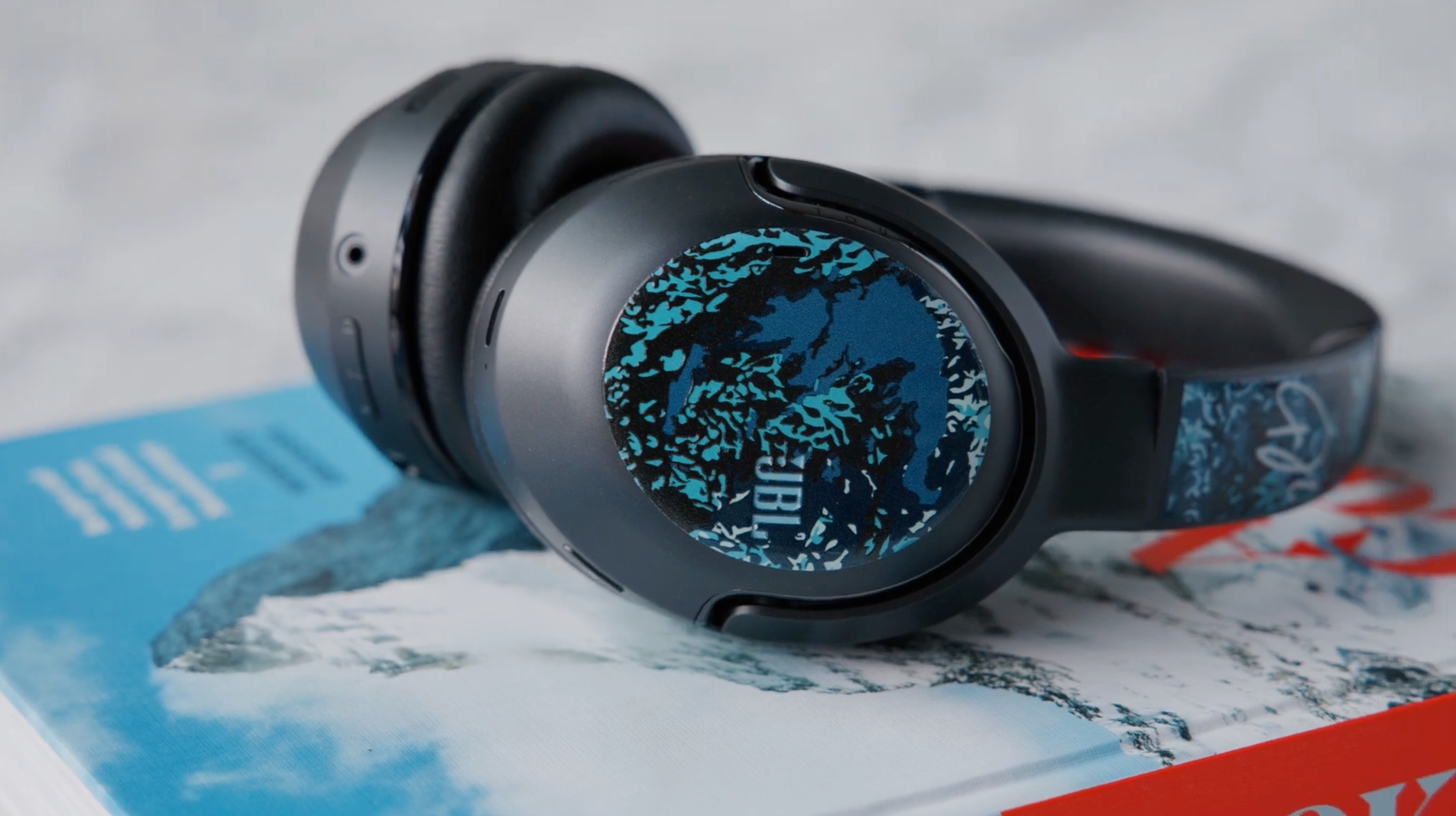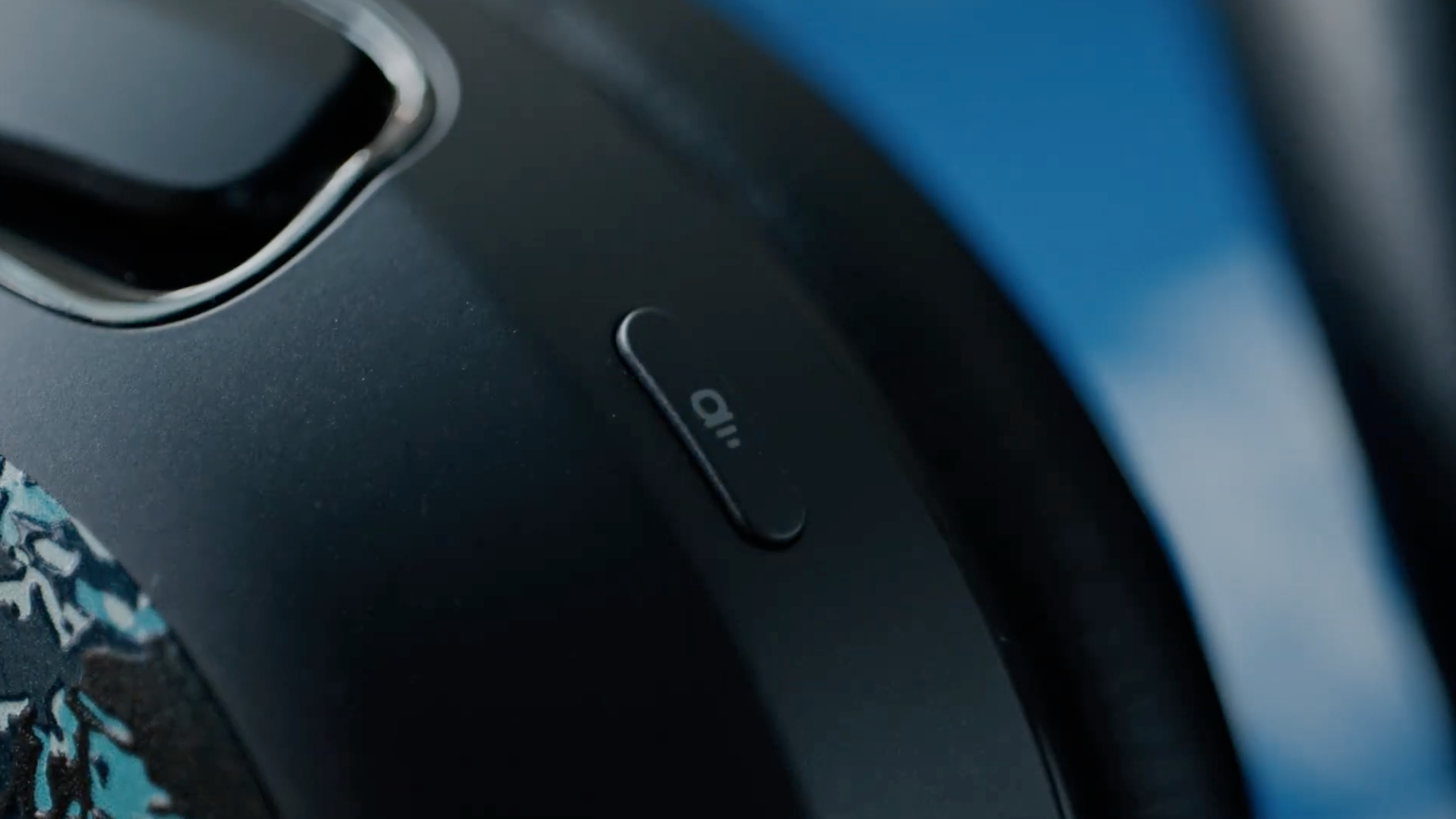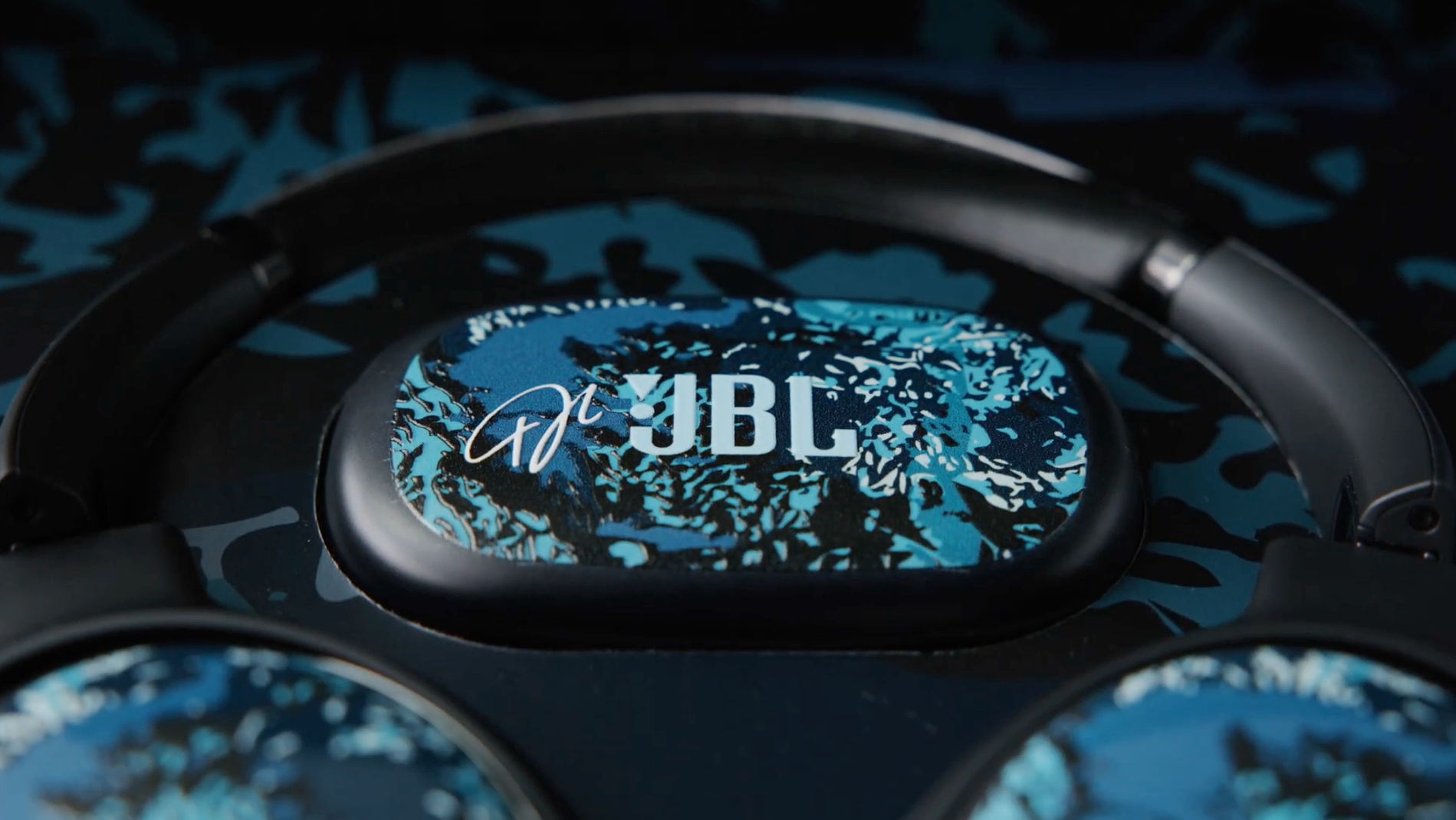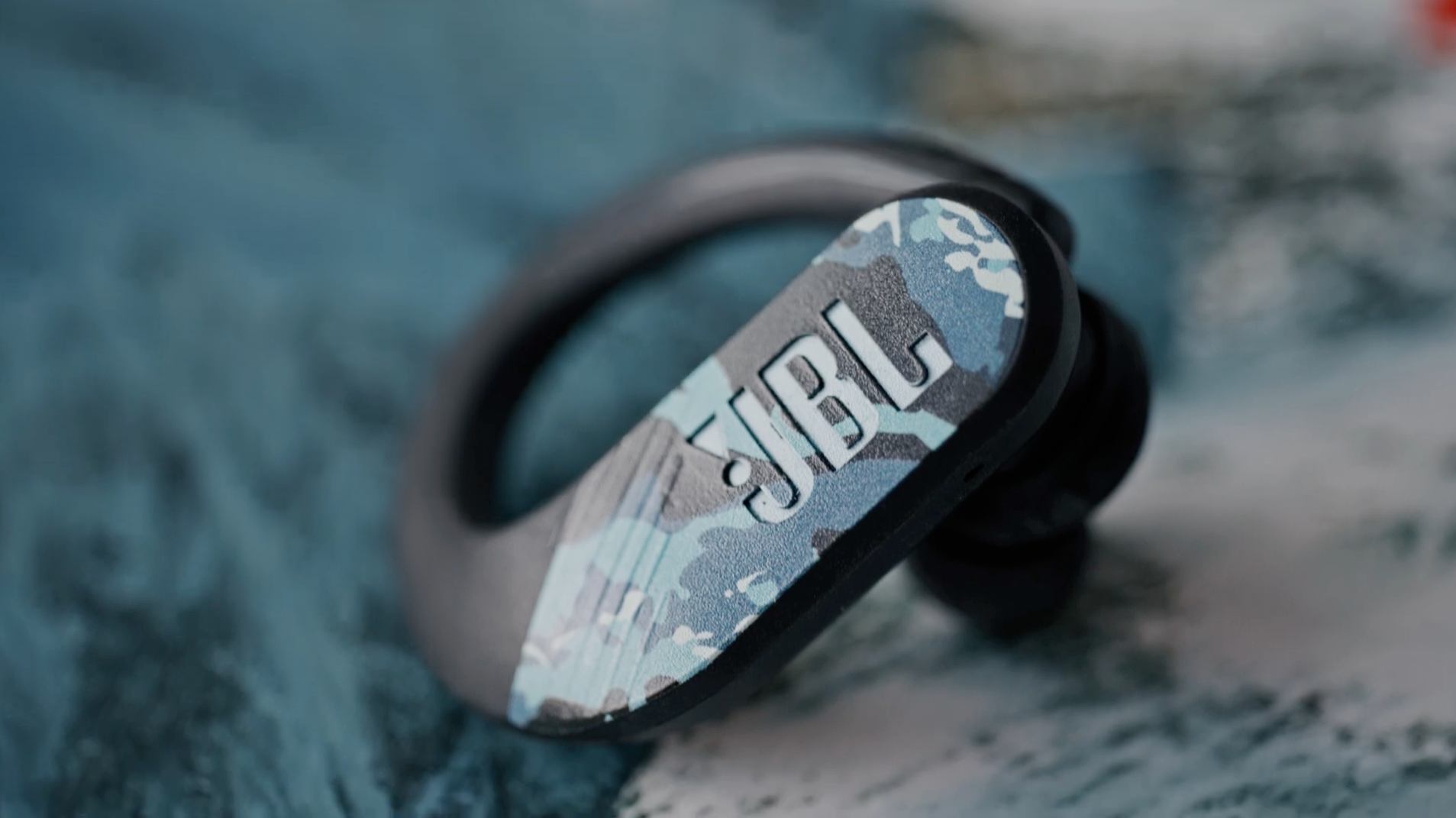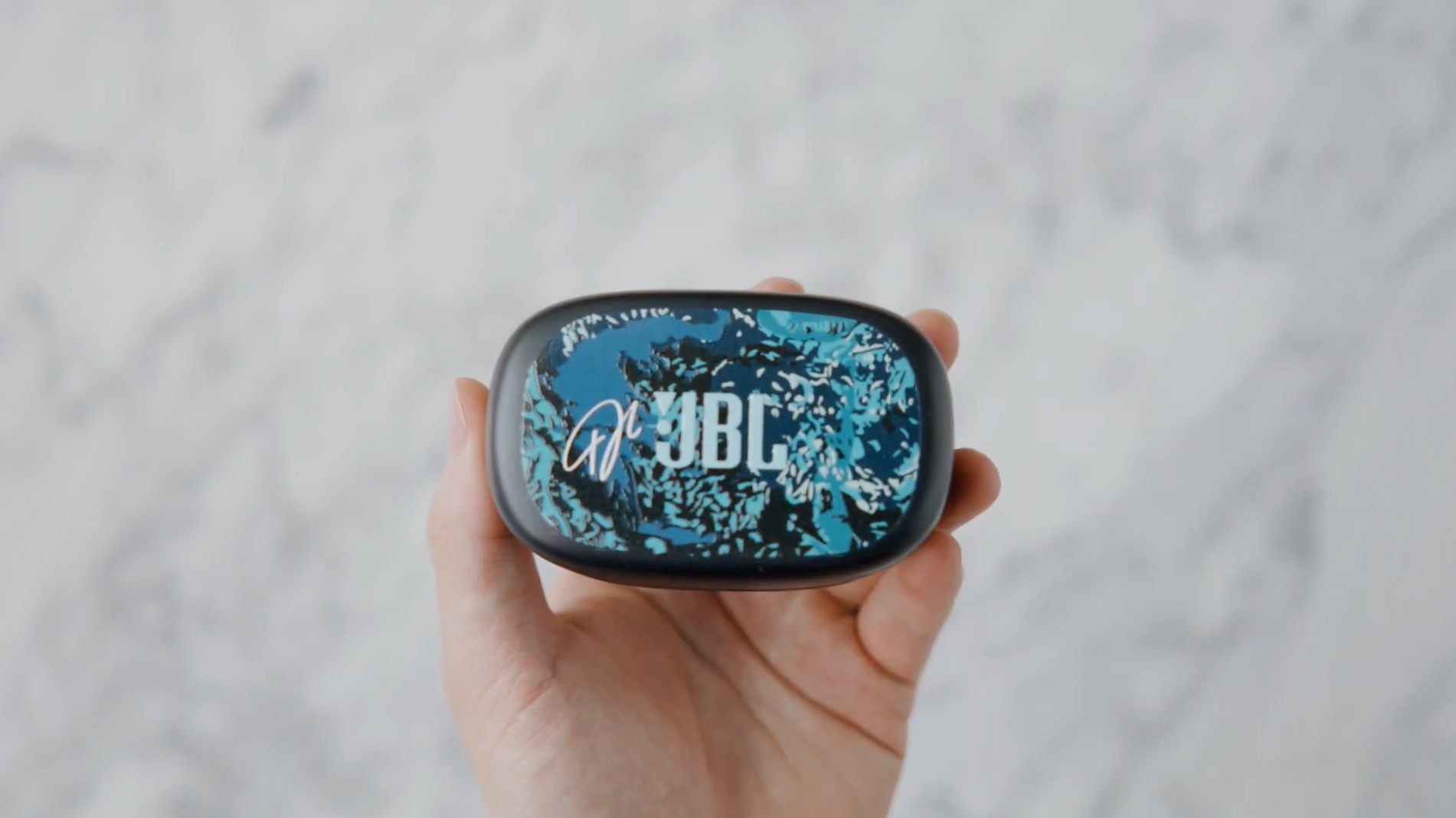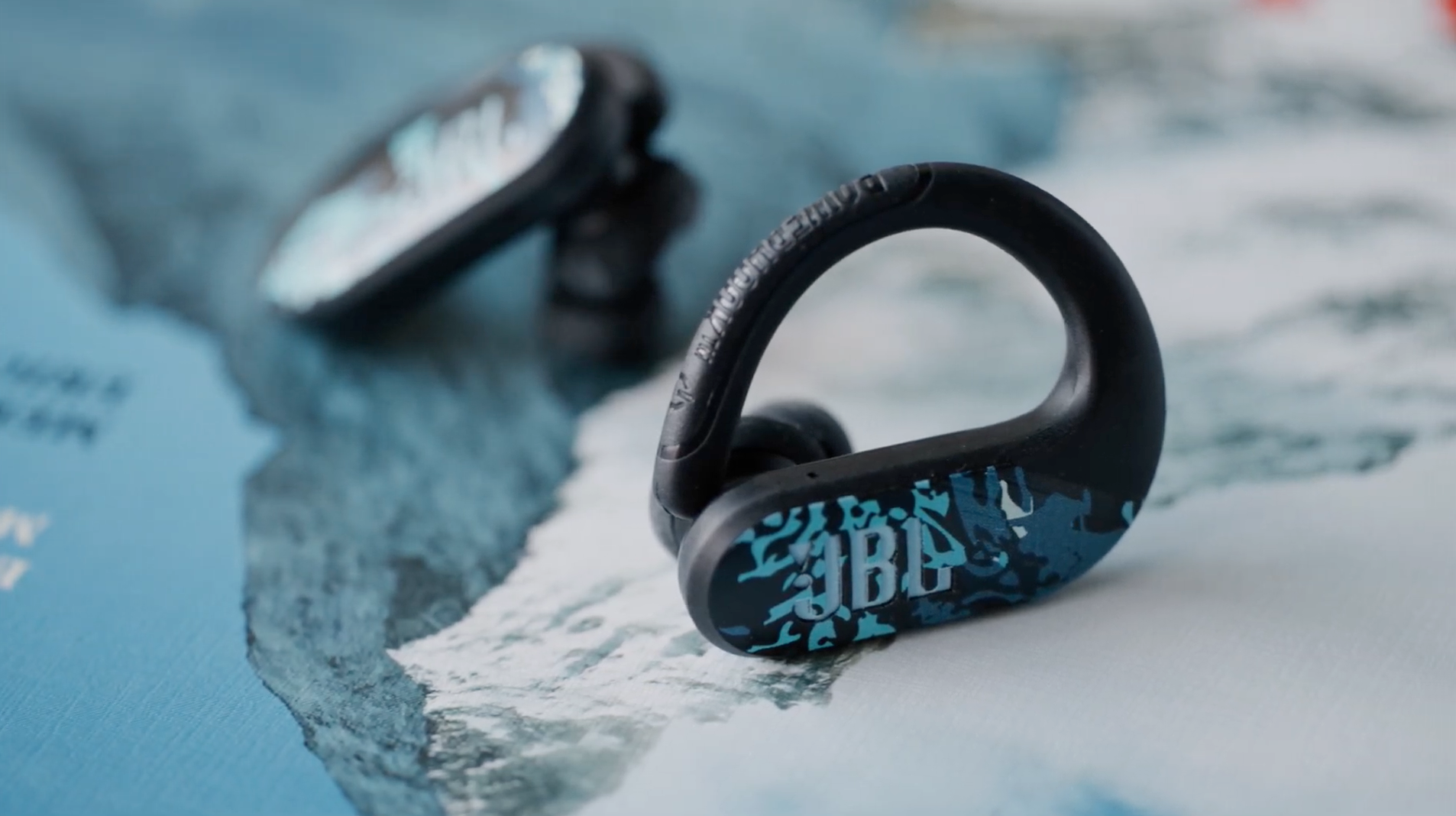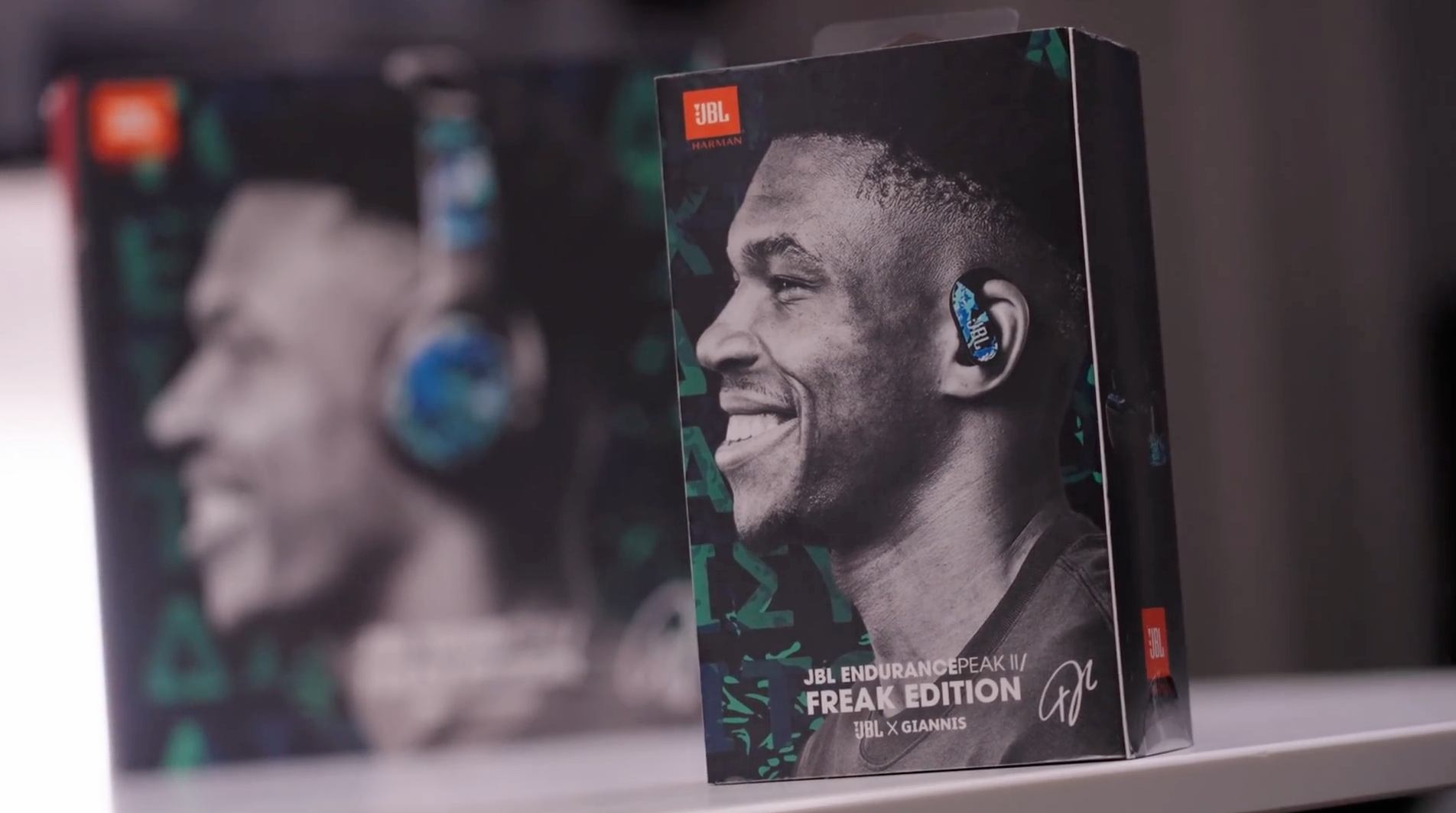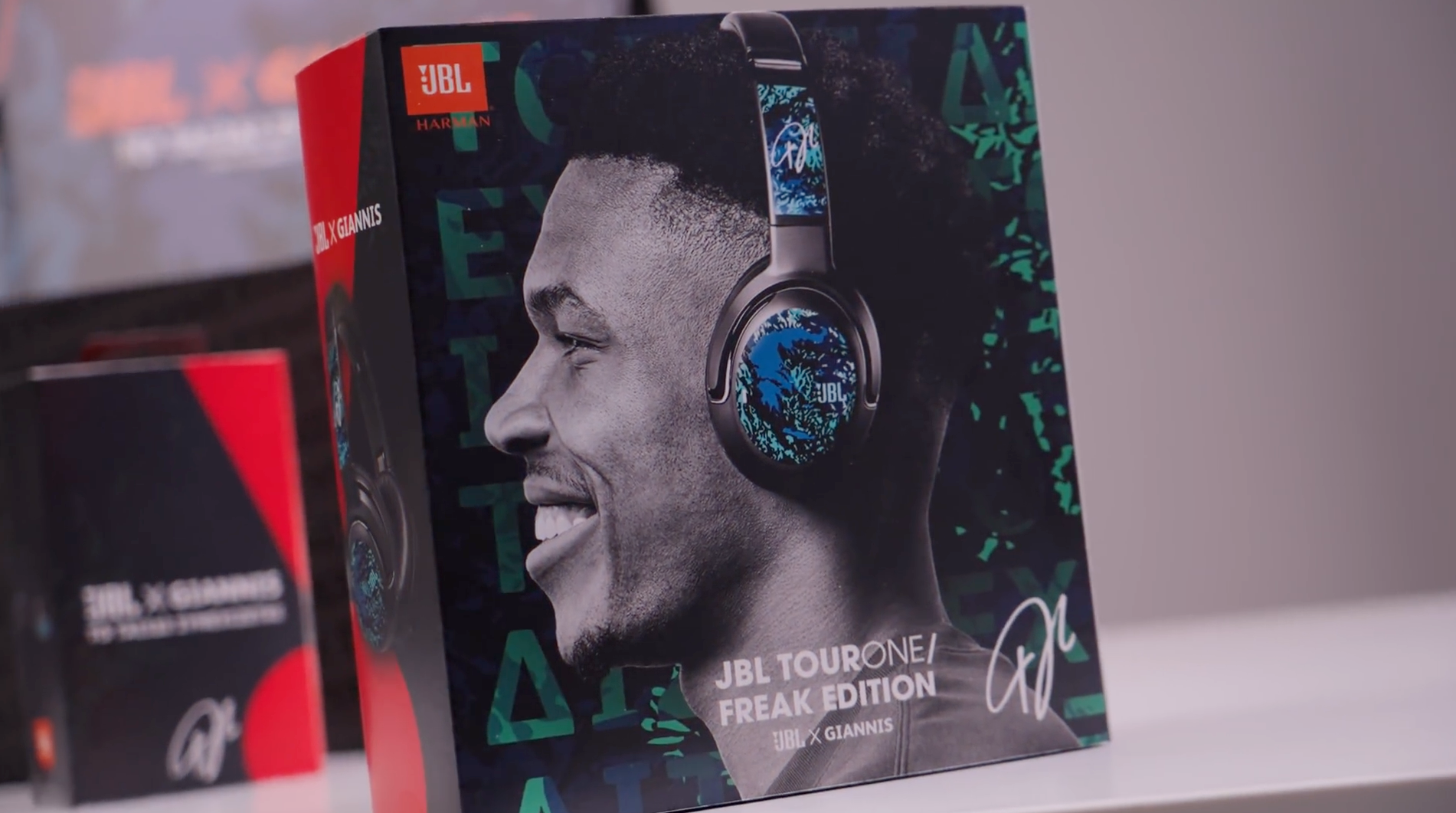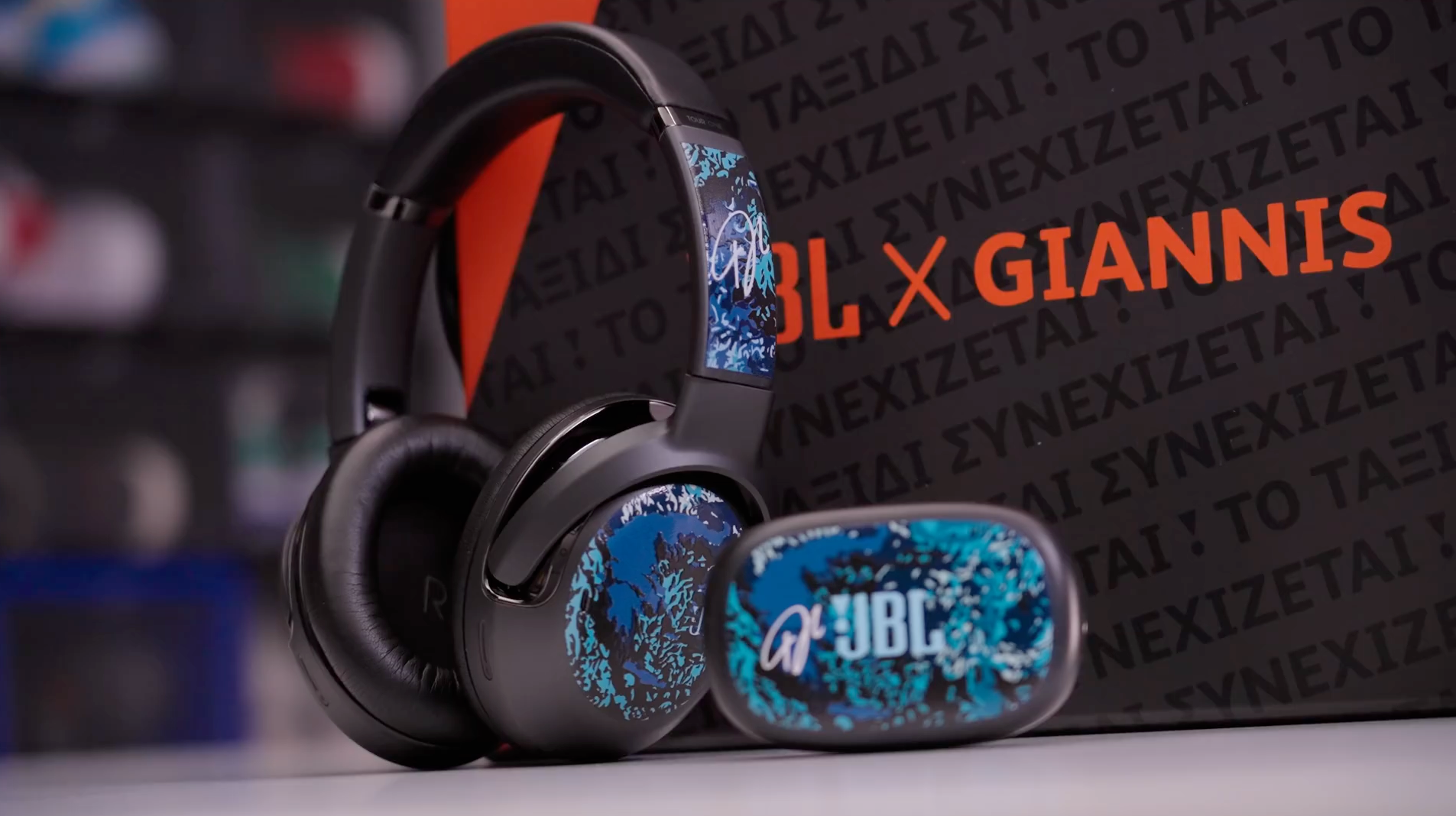 In addition to delivering on this multi-channel campaign, our creative and design teams helped with the final designs of The Freak Edition headphones and packaging.
To extend our message further, we collaborated with a few prominent tech and sports influencers. Including prime coverage with our friends Ernie, Shaq, Kenny, and Chuck.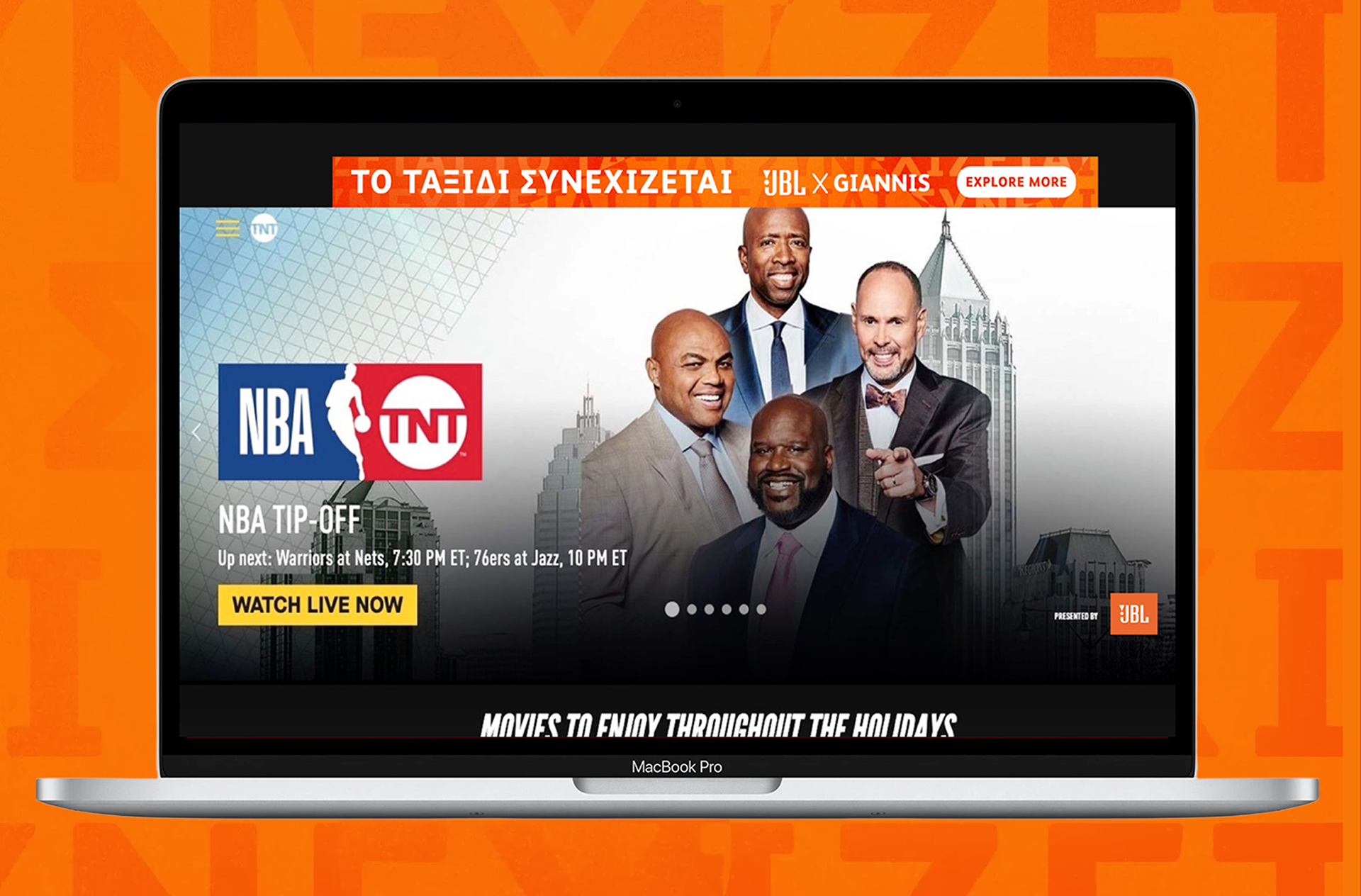 Digital OOH @ Times Square, NY, Announce Phase of the campaign.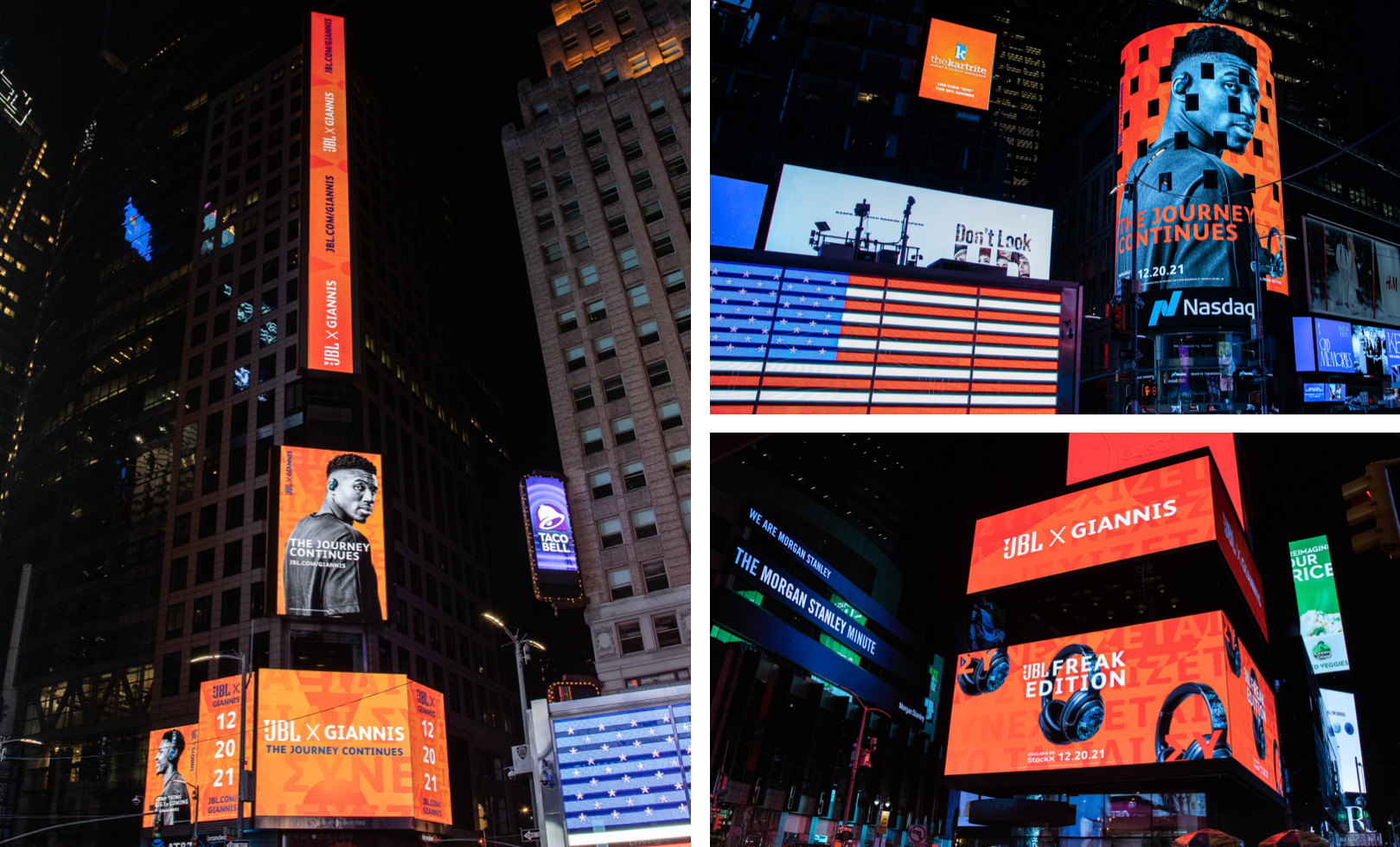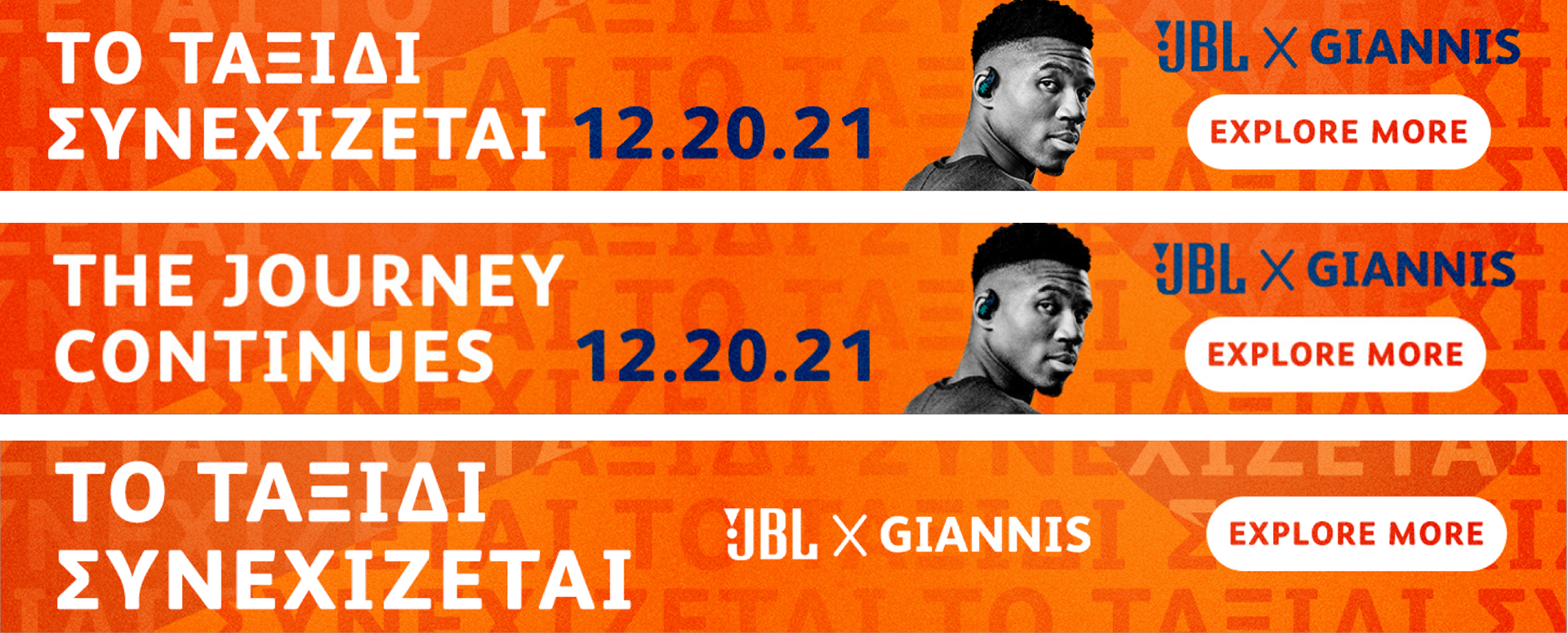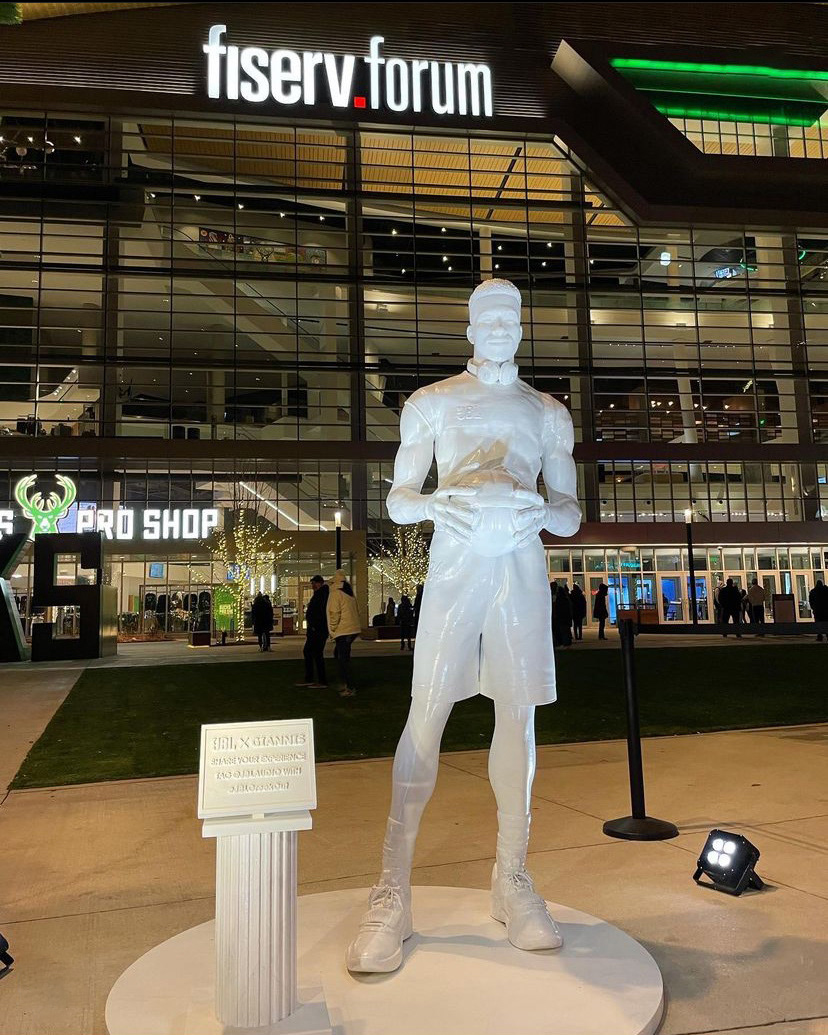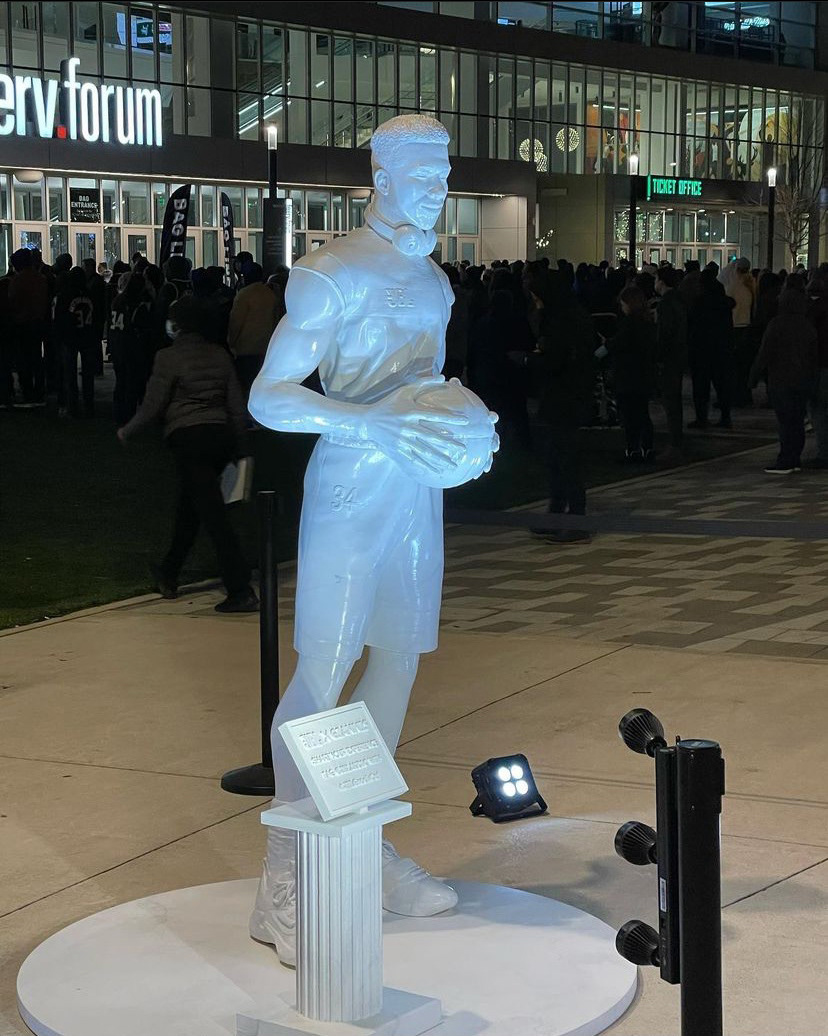 To celebrate the collaboration between JBL and The Greek Freak himself, we created a life-sized statue to signify the moment. Our statue traveled around the country to give fans the opportunity to join in on the celebration. Additionally, the statue unlocked AR capabilities for those that wanted to take the experience home with them.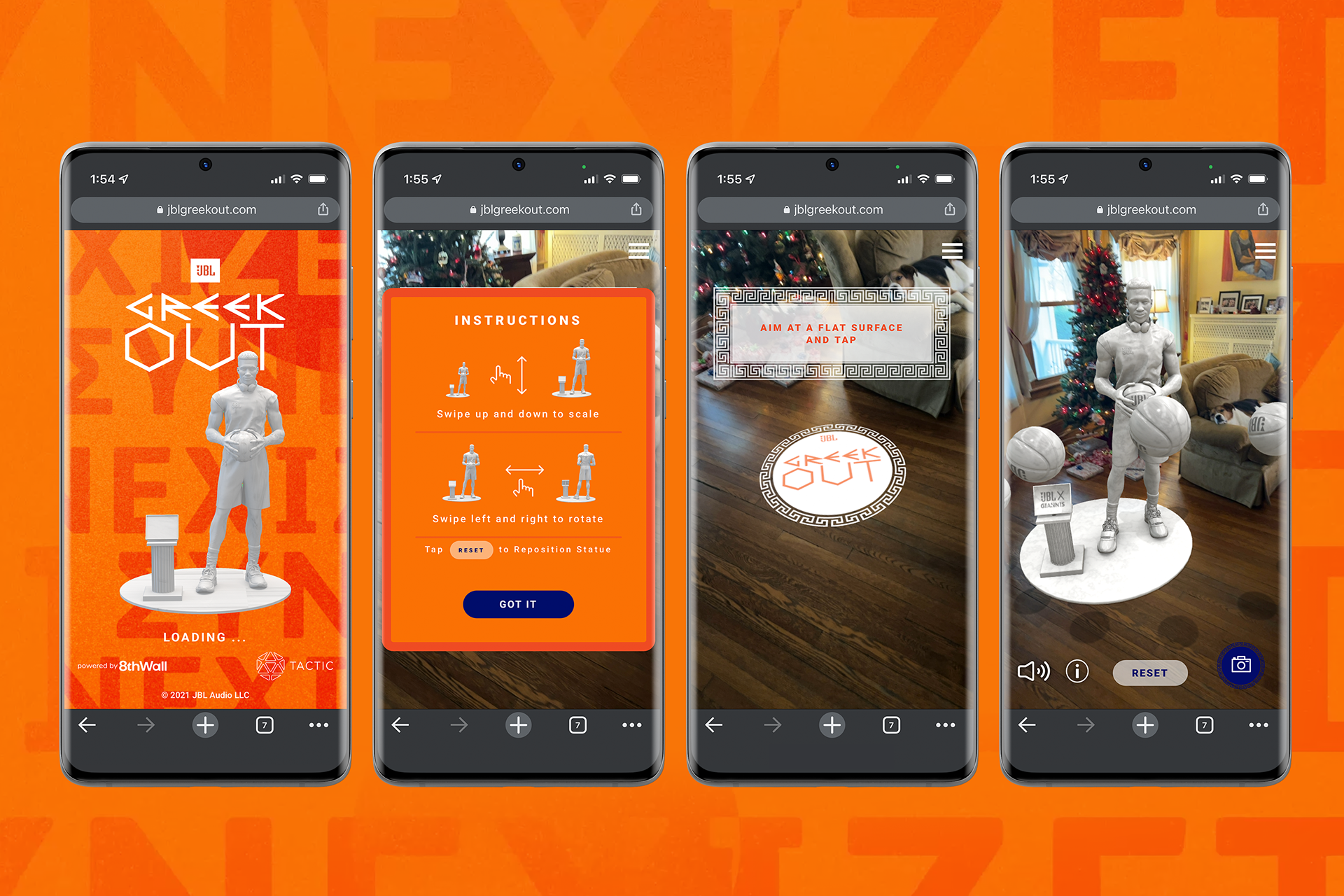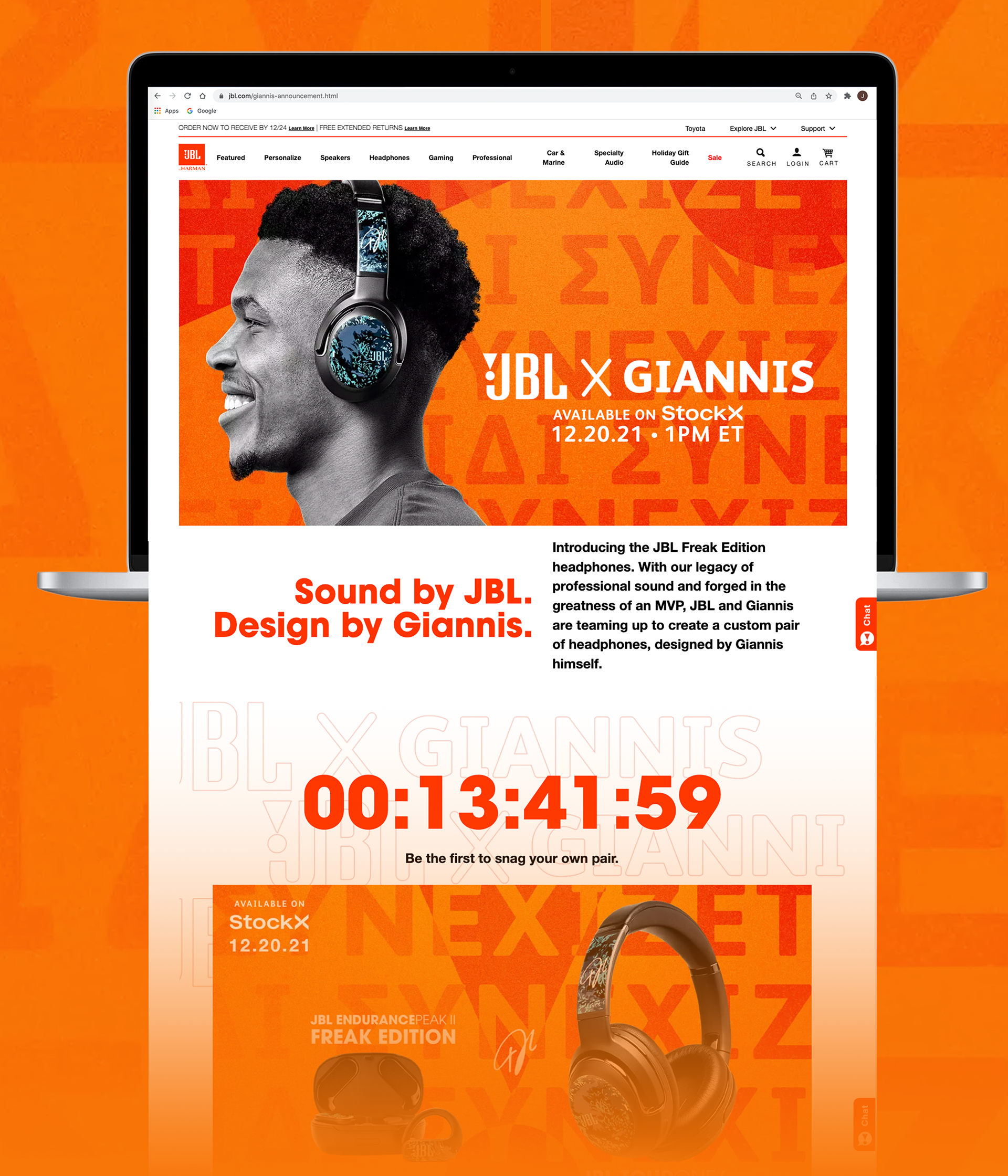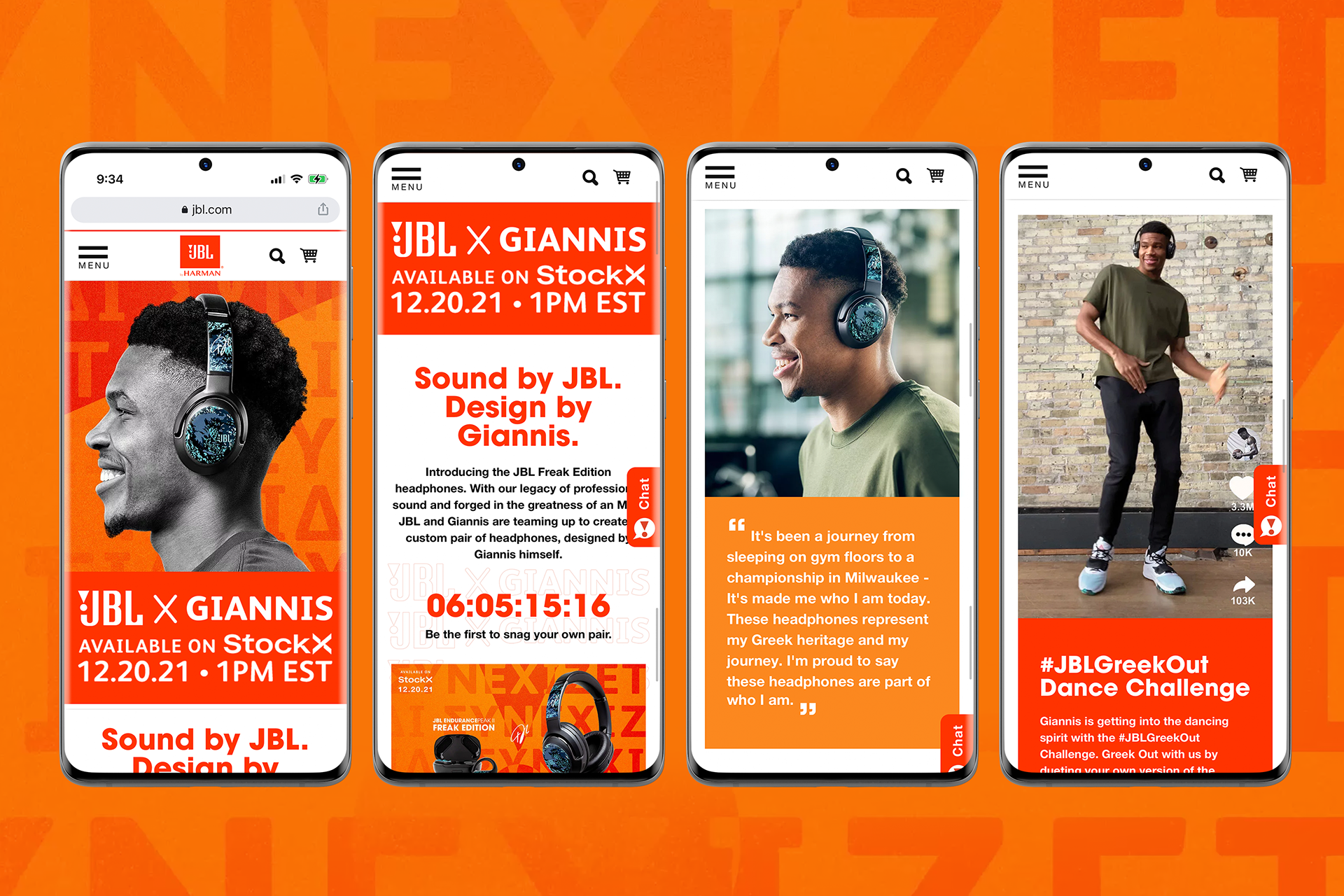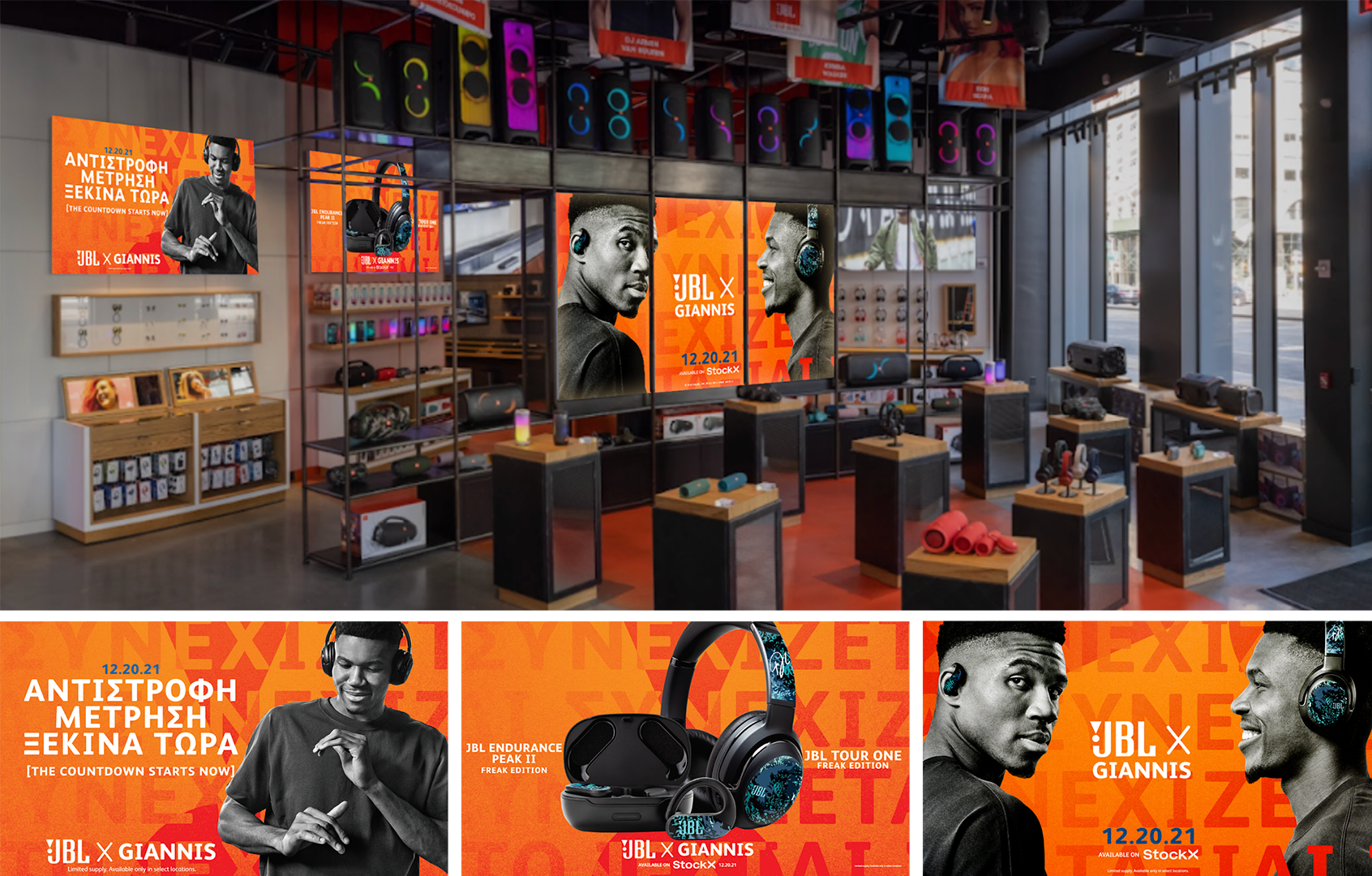 Update: 5.3 billion #JBLGreekOut impressions by this site's latest update.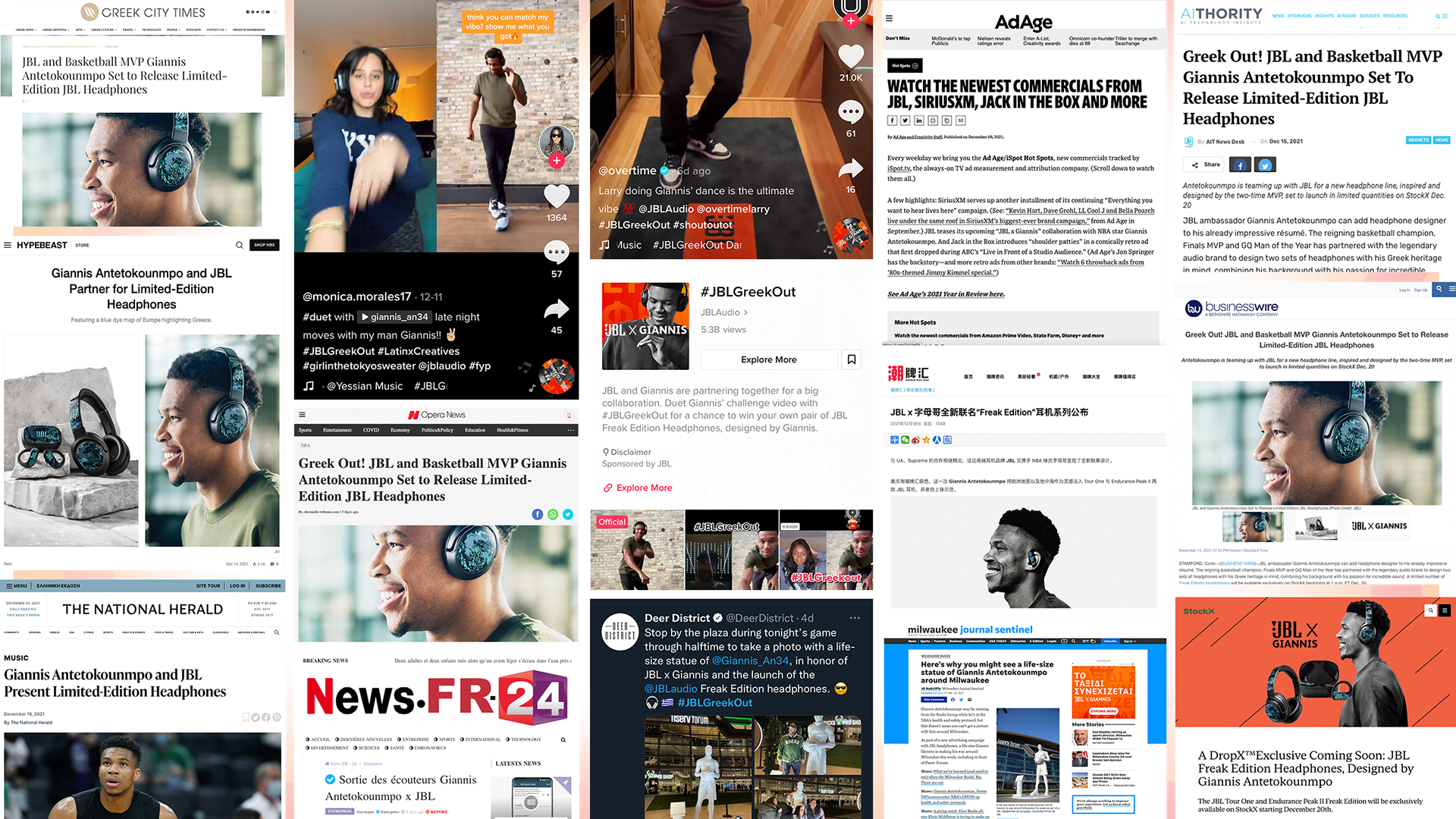 ECD: DESIR  /  CD: BUTWIN / REGAN /  CW: STONE  /  AD: BENGOA