JBL partnered with the unmistakable force that is Doja Cat to help launch our new DARE TO campaign and amplify our message to Gen Z audiences around the world. 
THE CONCERT
// To get authentic concert shots in our story, we put on a real, private concert for over 150 of Doja's biggest fans.
THE ROLLOUT
// To promote this global launch, we also created a series of teasers and social posts to further engage with our fans and amplify our message.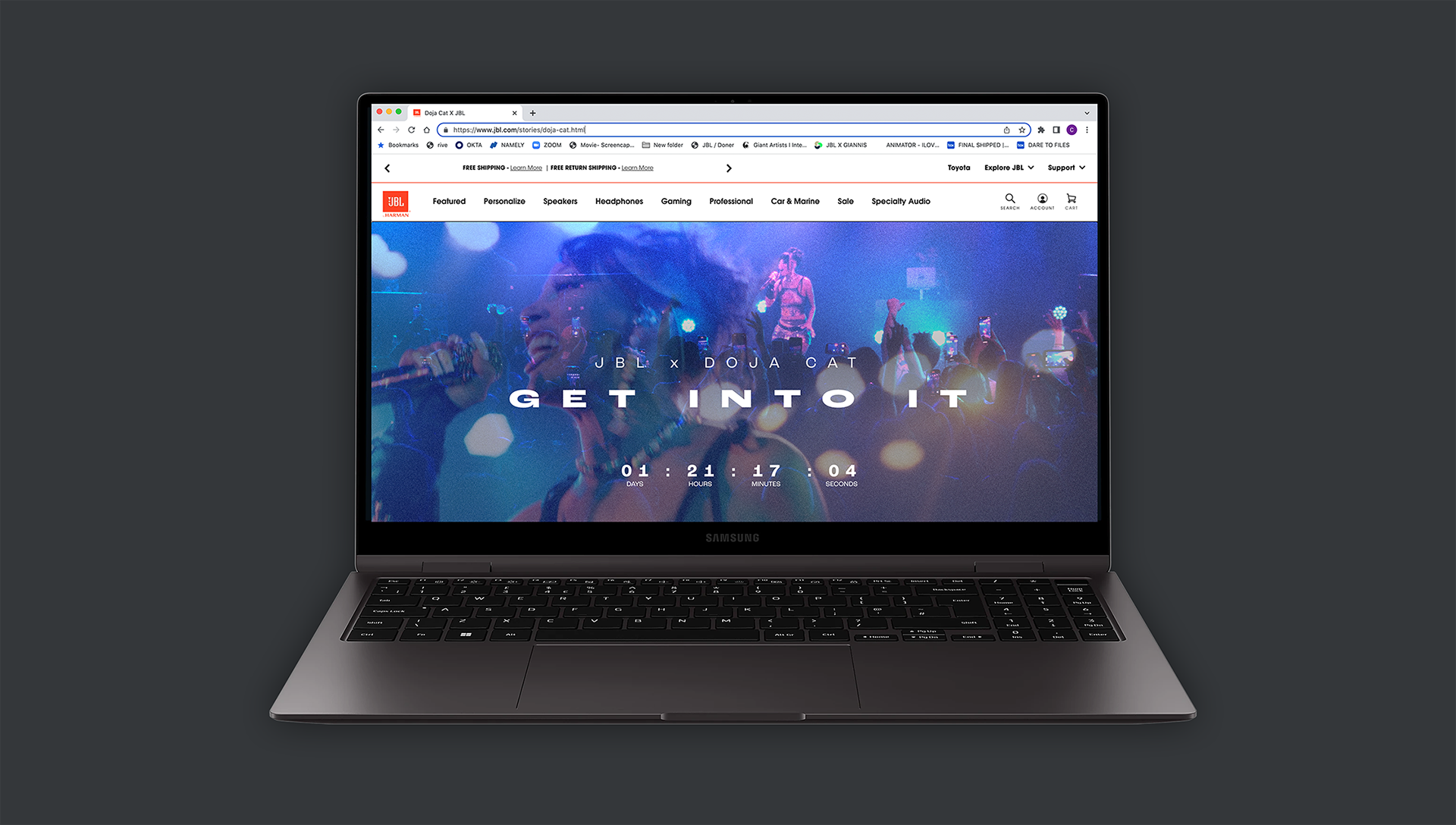 THE LAUNCH
// After our "hype" phase, we carried the pro sound of JBL and the energy of Doja into various consumer products and offerings; giving our fans around the world the opportunity to relive the experience. Over and over again.
ECD: DESIR  /  ACD: ROMERO  /  CW: STONE  /  AD: BENGOA  /  ACTIVATION: DONER + TRIGGERHOUSE