The strategy for this campaign was simple: Celebrate the core values of our male Banquet drinkers. Add a little 
Sam Elliott
. Don't apologize. Remarkably, this formula helped reverse fifeen years of steady market decline. 
[Chicago Tribune]
CD/AD: DESIR  //  CD/CW: LINDSEY  //  AD: RICHIE  CW: FLETCHER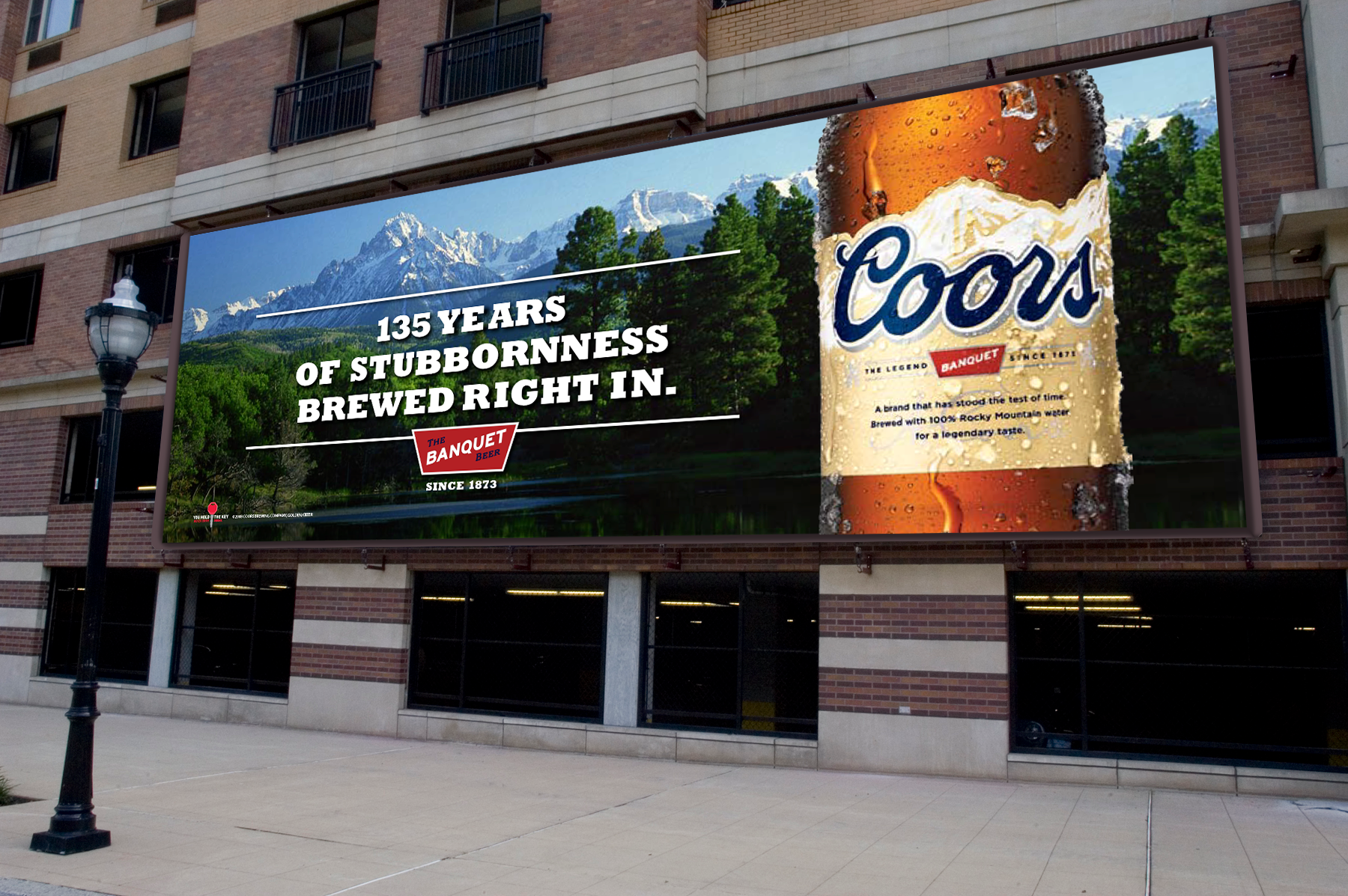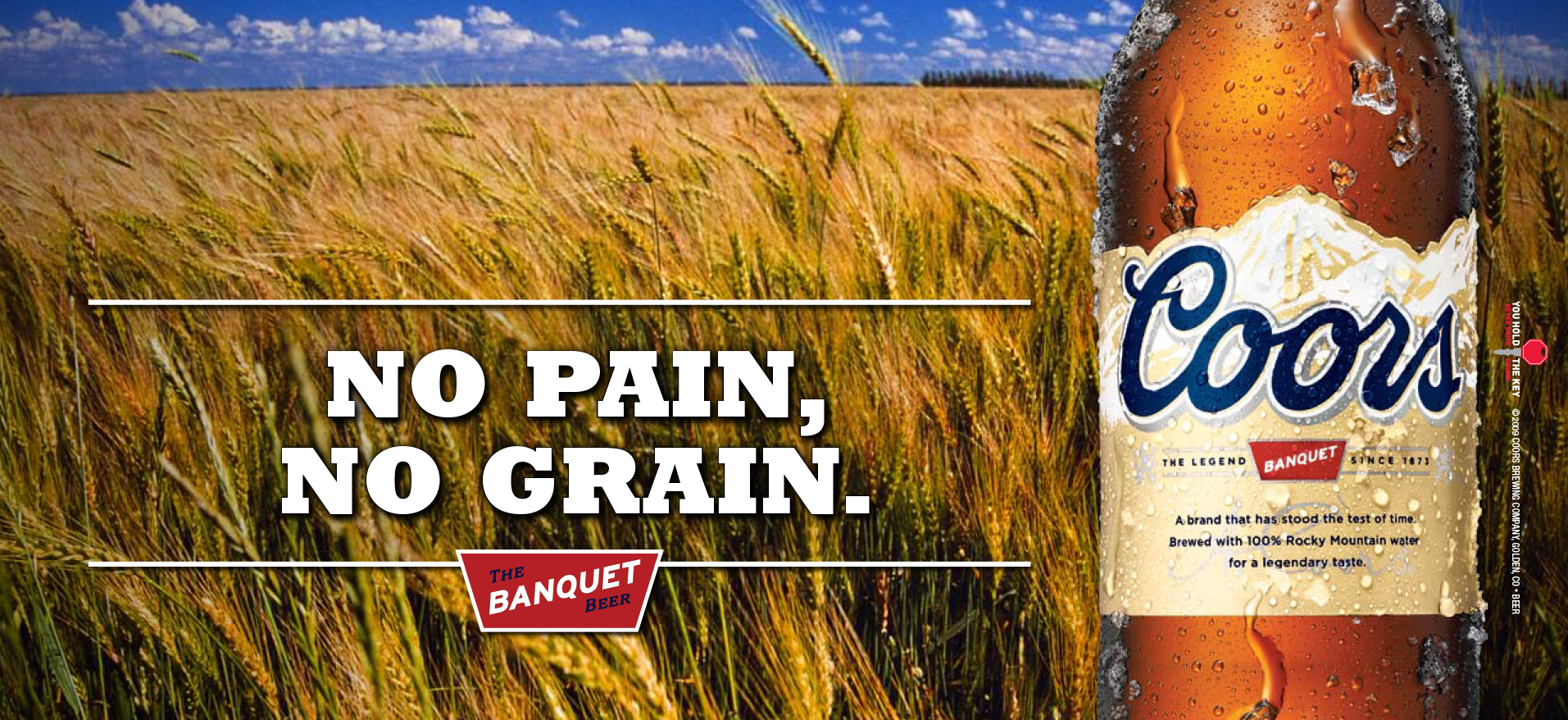 CD/AD: DESIR  //  CD/CW: LINDSEY  //  D: ROMERO
COORS BANQUET // PRINT CAMPAIGN
Coors Banquet is a brand built on the heritage and timeless western masculinity of the miner banquets. Stubbornly brewed and uncompromising since 1873. This print campaign boldly announces the return of various heritage cans commemorating the enduring legacy of this iconic American brand.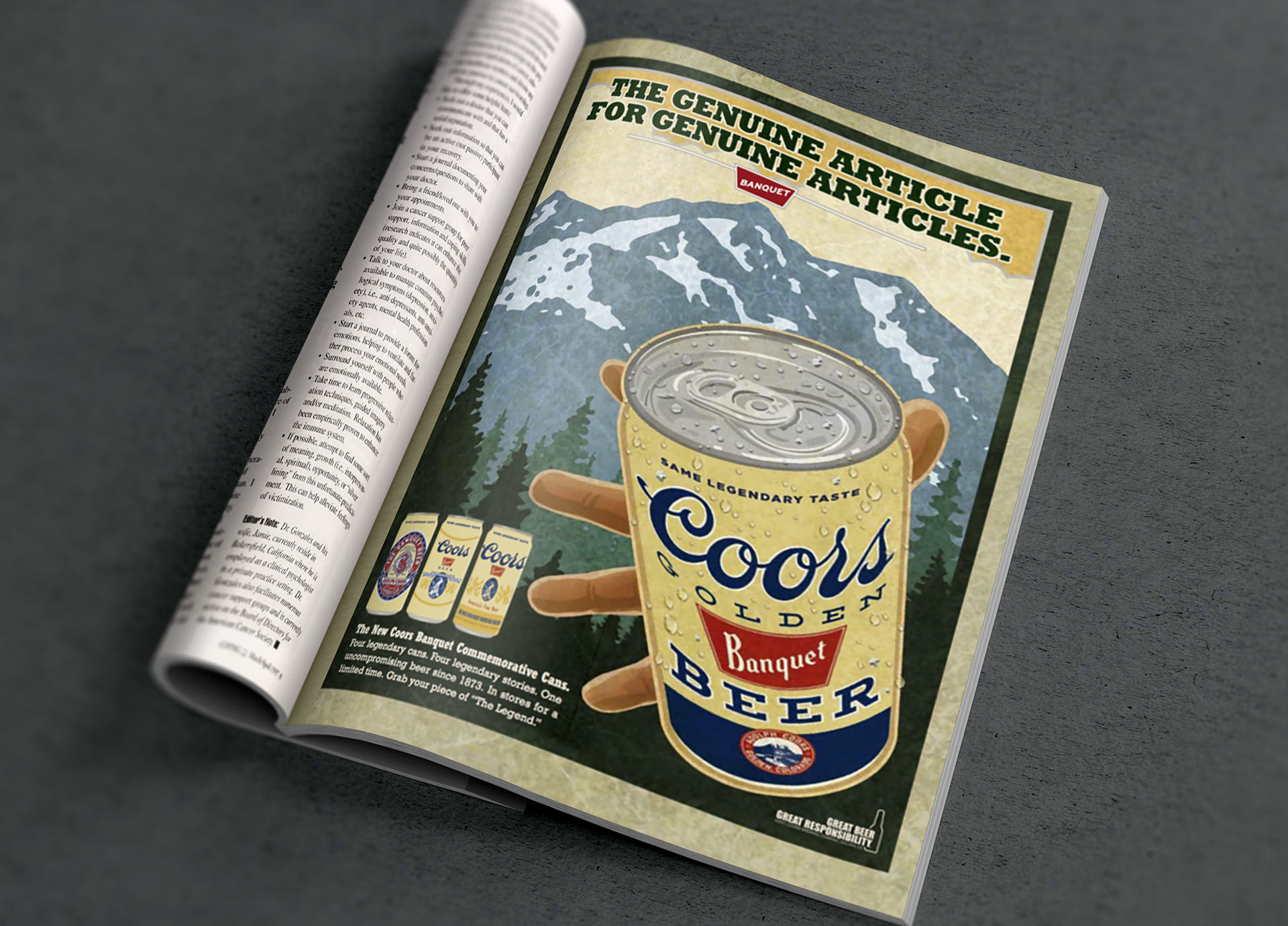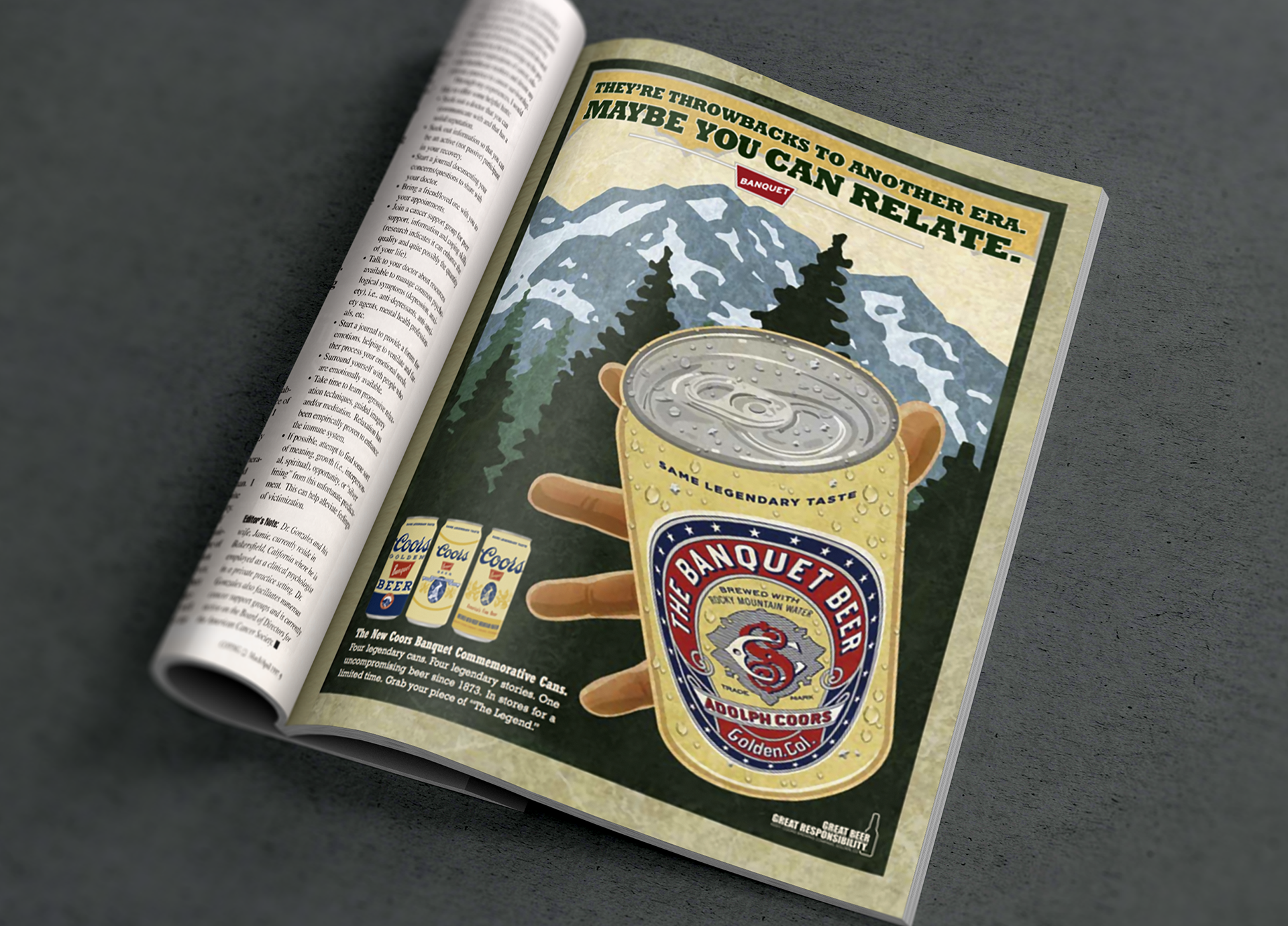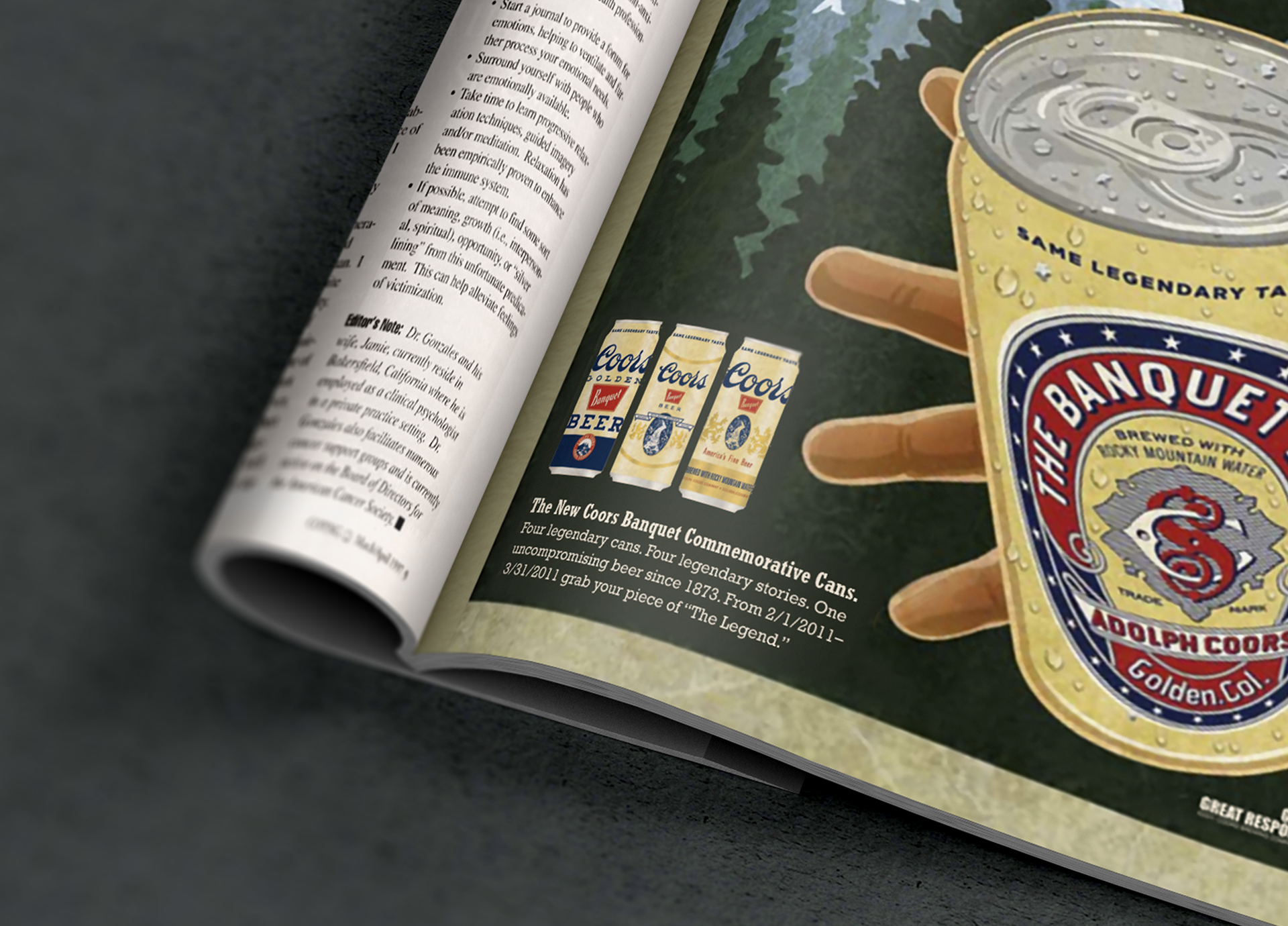 CD/AD: DESIR  //CD/CW: LINDSEY  //  D: ROMERO