MCDONALD'S  //  PACKAGE DESIGN  //  MOBILE  //  PROMO  //  IN-STORE
We partnered with Tribal DDB,
Trigger
and
Qualcomm
to develop the GOL! app and ensure our designs would properly trigger the AR capabilities with this new mobile offering for McDonald's. The result: this campaign earned McDonald's 39.2 million social media impressions and more than 1.3 billion earned total media impressions in 118 countries. 
My team researched, reviewed, and debated the merits of over 500 artists from around the world. Ultimately, narrowing the field to the top twelve artists we felt best captured the joy, celebration, and passion of the world's most celebrated sporting event.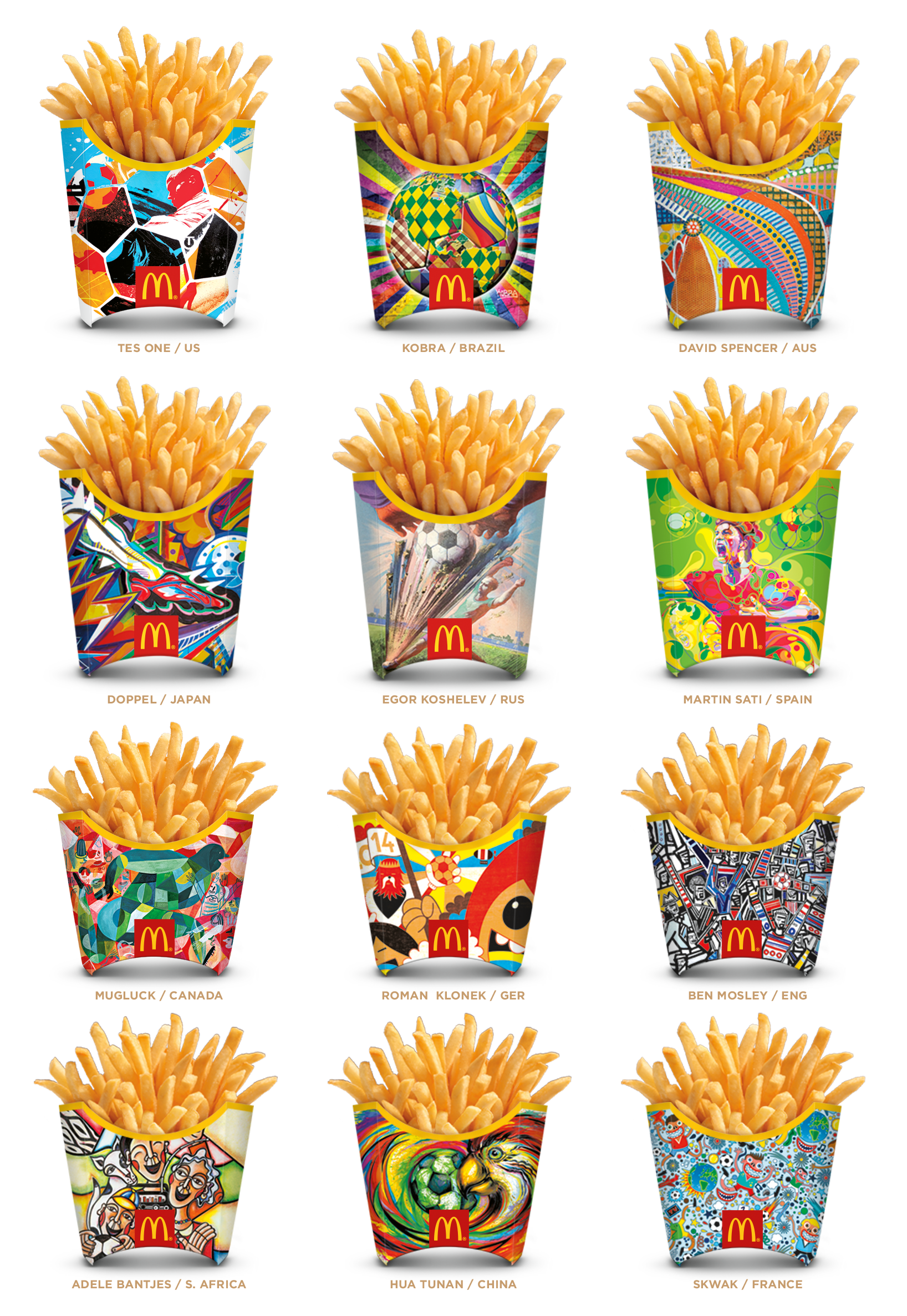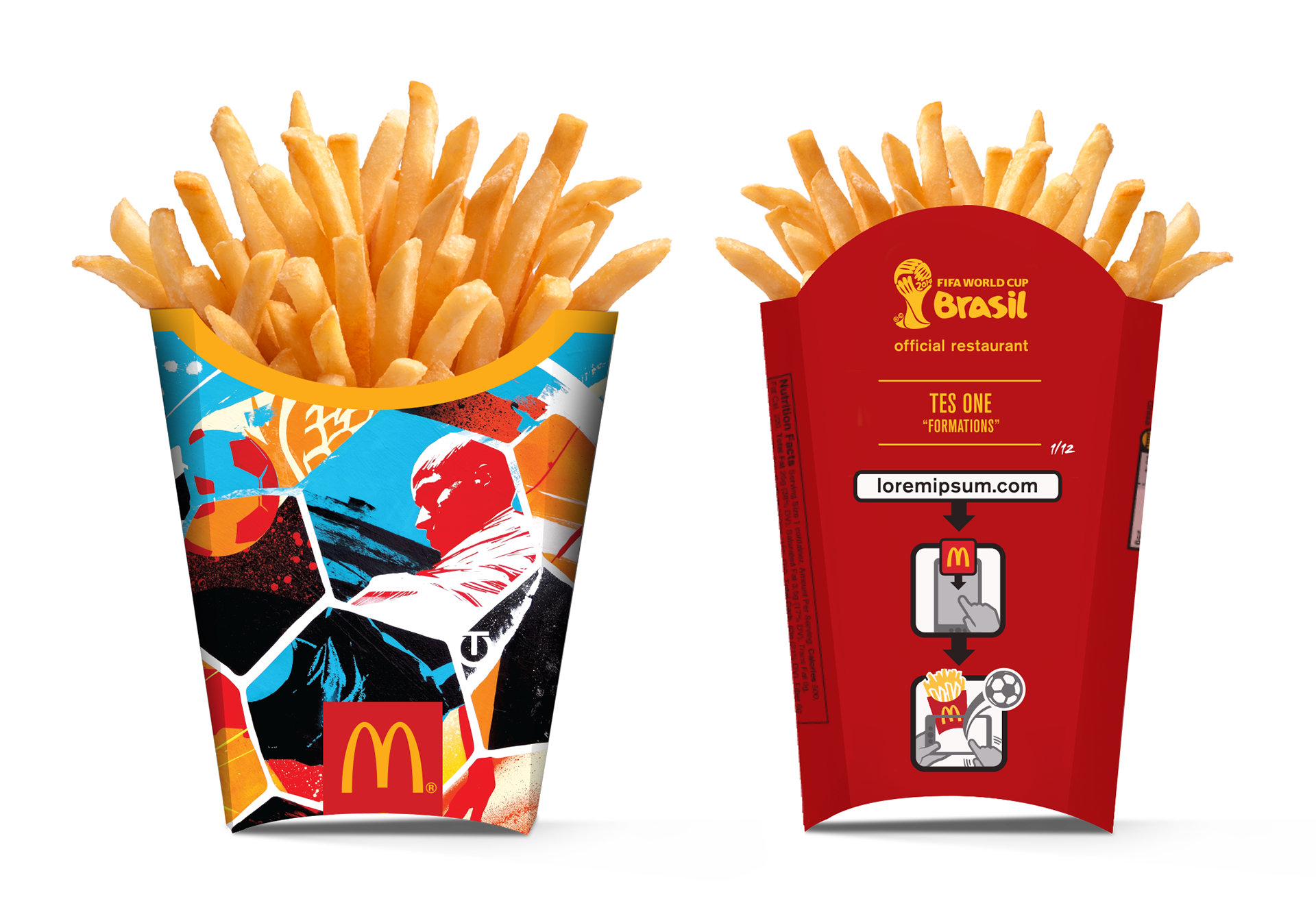 CD: DESIR  /  D: OROZCO / XIAO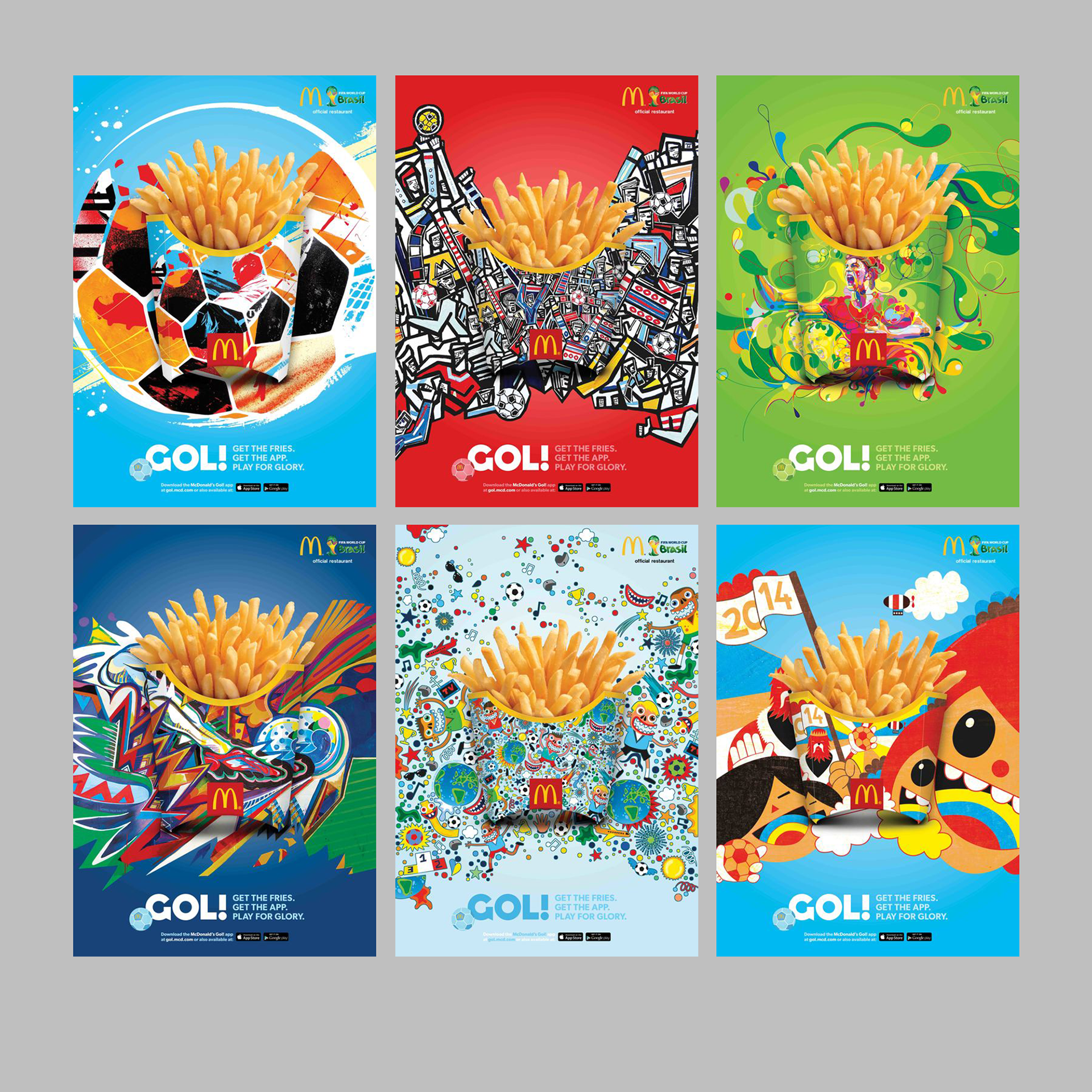 ART - CD: DESIR  /  D: OROZCO / XIAO (POSTER DESIGN IN PARTNERSHIP W/ ARC WORLDWIDE)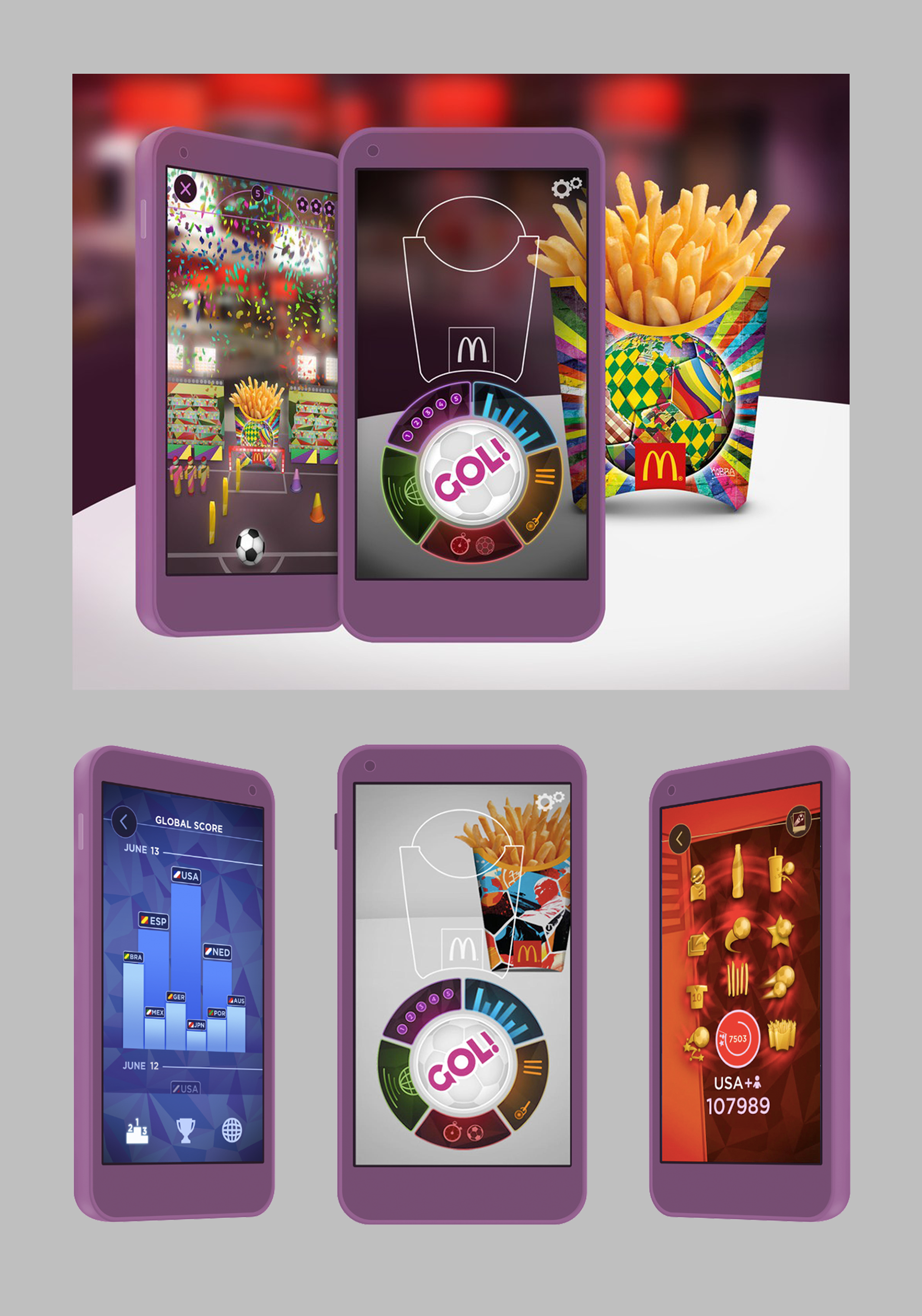 CD: DESIR  /  BRAXTON / ROBERTSON (APP DESIGN IN PARTNERSHIP W/ QUALCOMM, TRIGGER & TRIBAL DDB)