As the new Fusion was redesigned, Ford's engineers wanted it to be the most dramatic car in its class. So we decided to give it the dramatic unveiling it deserved. These YouTube pre-roll videos feature our vehicles making dramatic entrances in various, unexpected ways.

GCD: SALOMON  //  CD: DESIR / WOLSKI  //  AD: HILL  //  CW: GOODRICH
​​​​​​​​​​​​​​
FORD  //   YOU KNOW YOU'RE FROM  //   GEO-TARGETED MEMES​​​​​​​
Ford wanted to keep the Fusion top-of-mind during the Labor Day holiday season in six key markets. Tapping into the expertise of local photographers and regional experts, our team coordinated production efforts to roll out this campaign in record time.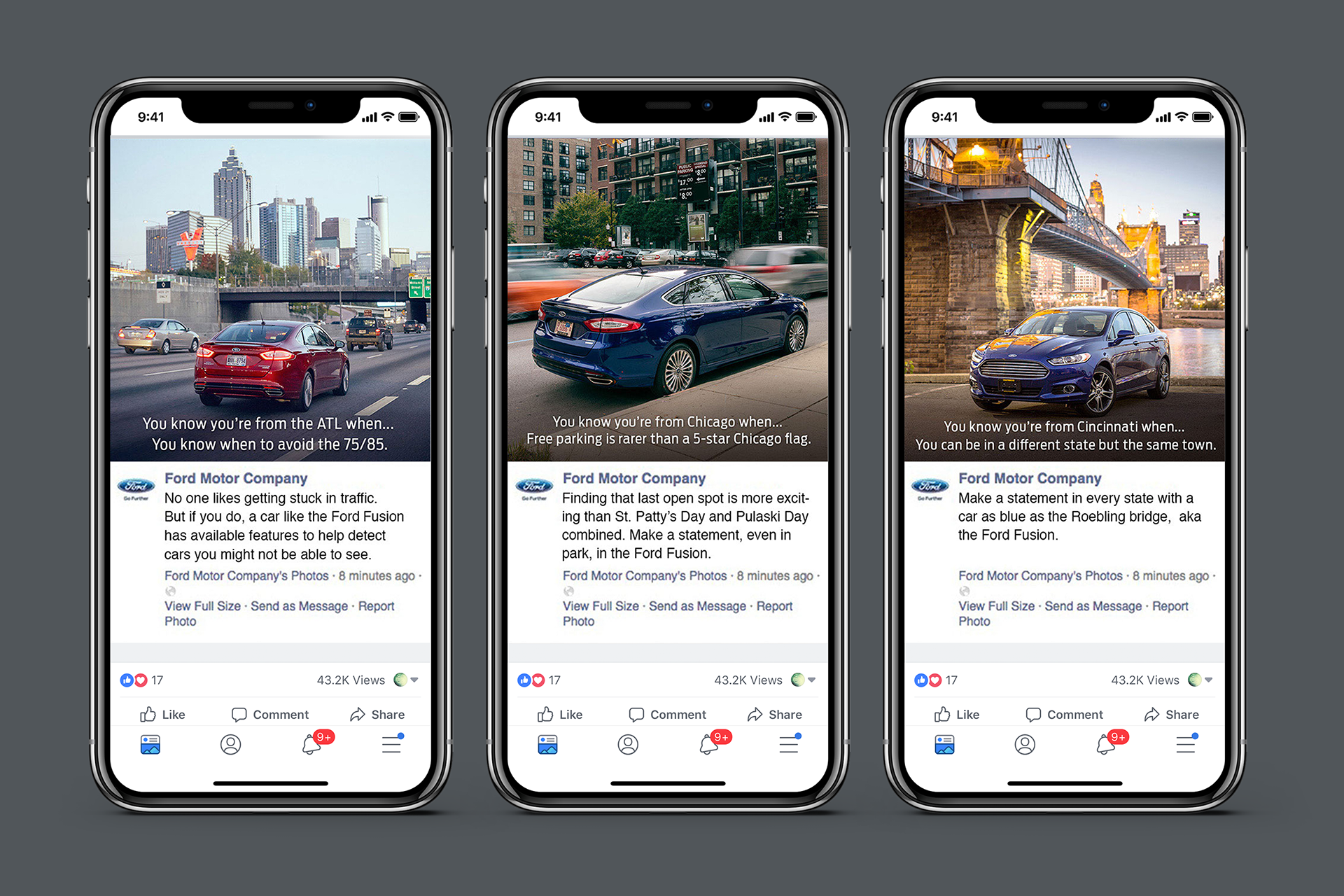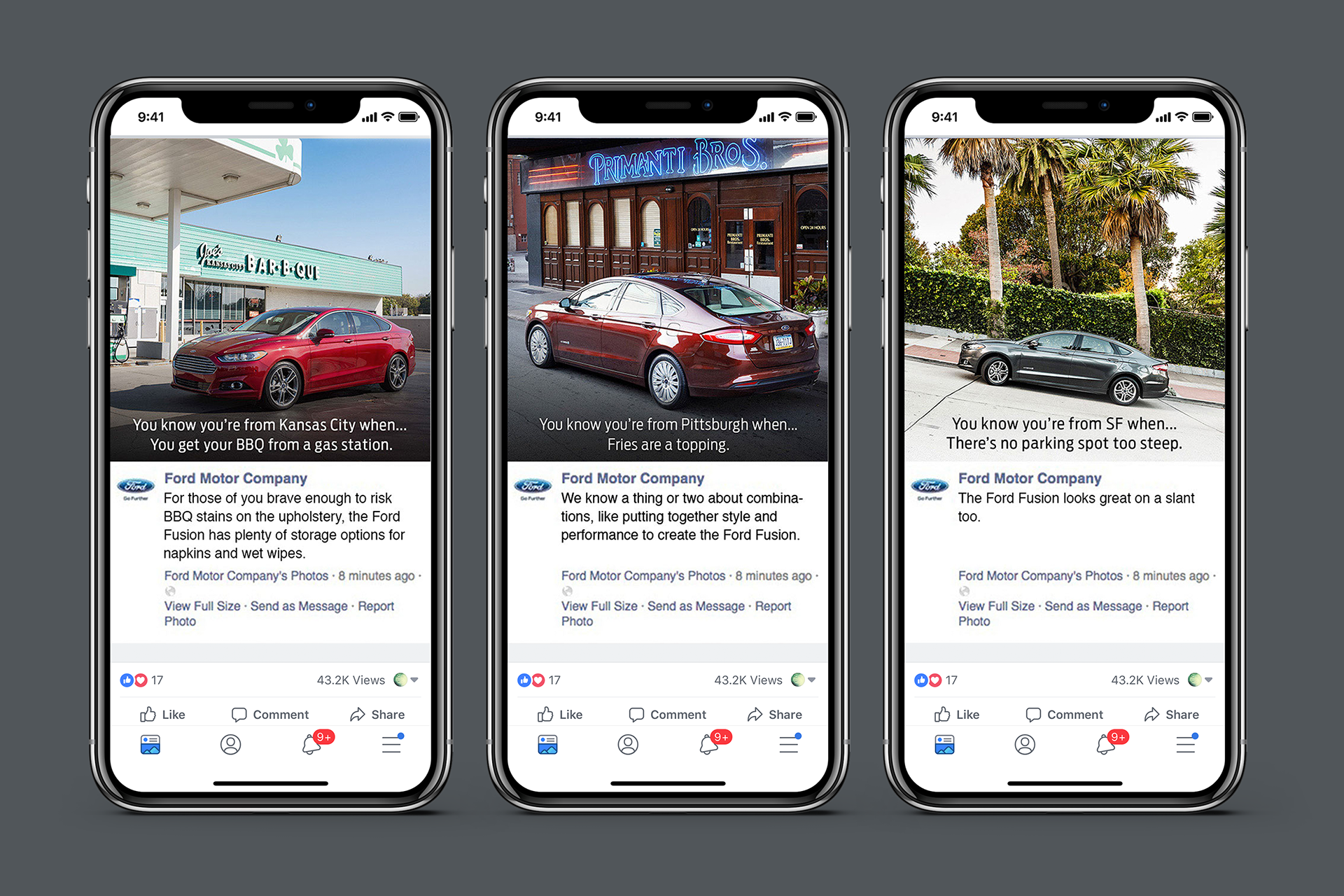 GCD: SALOMON  //  CD: DESIR  //  AD: HILL / ROACH  //  CW: DEMPSEY