FORD  //   EXTRAS ON EXTRAS  //  VIDEO SERIES
Tasked with creating content leading into the blockbuster movie / holiday season, we partnered with 
Josh and Vince
, the founding members of 
CollegeHumor
, to create this hilarious video campaign for Ford. Our concept: Who better to deliver the message that Ford vehicles offer more extra features than their competitors than, well, movie extras? Without extras, movies would feel incomplete. In a similar way, all the extra features on Ford vehicles make your experience fuller and richer.
GCD: SALOMON  //  CD: DESIR  //  AD: BILLS / DESIR  //  CW: BURKETT/DEMPSEY
FORD  //   YOU KNOW YOU'RE FROM  //   GEO-TARGETED MEMES
Ford wanted to keep the Fusion top-of-mind during the Labor Day holiday season in six key markets. Tapping into the expertise of local photographers and regional experts, our team coordinated production efforts to roll out this campaign in record time.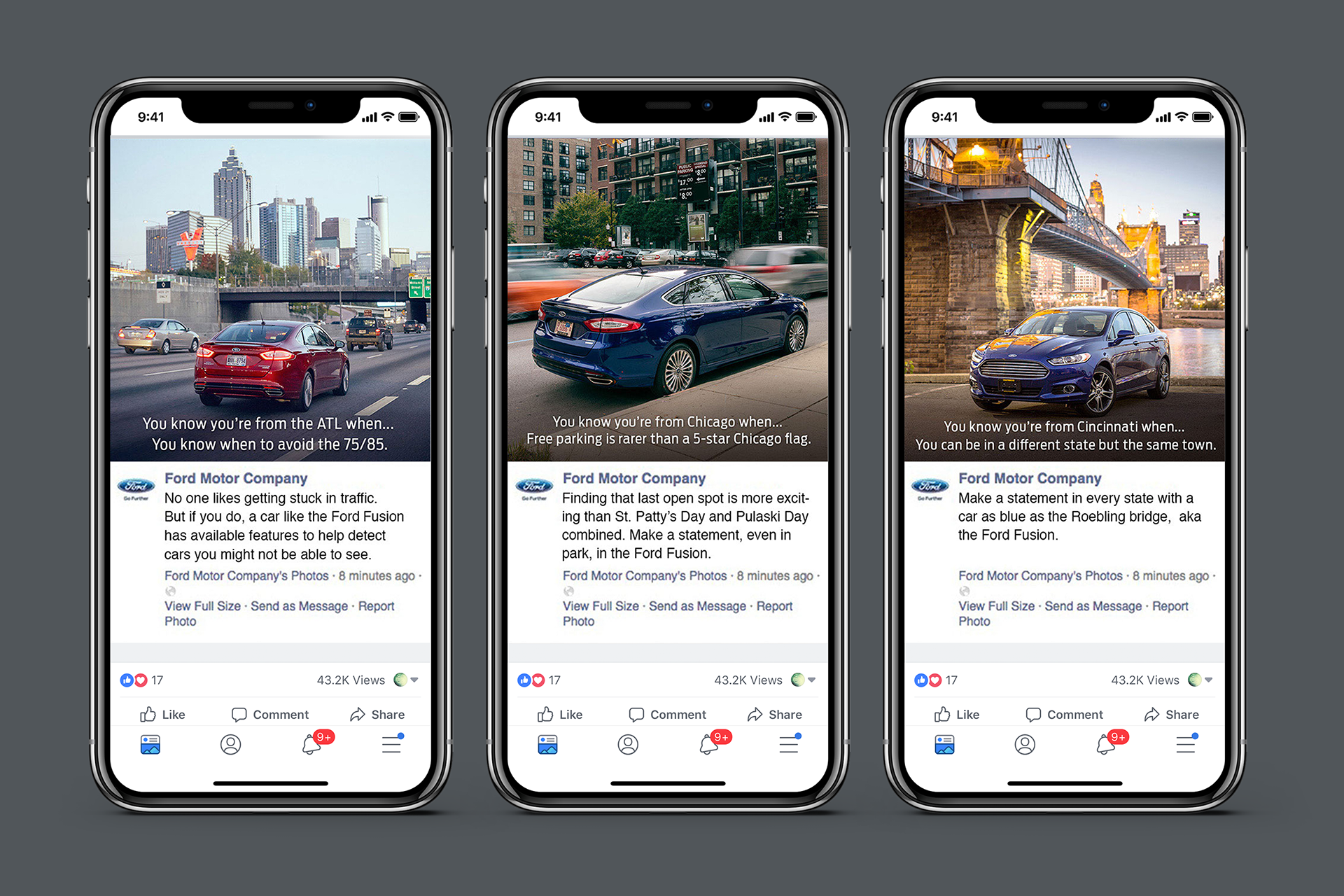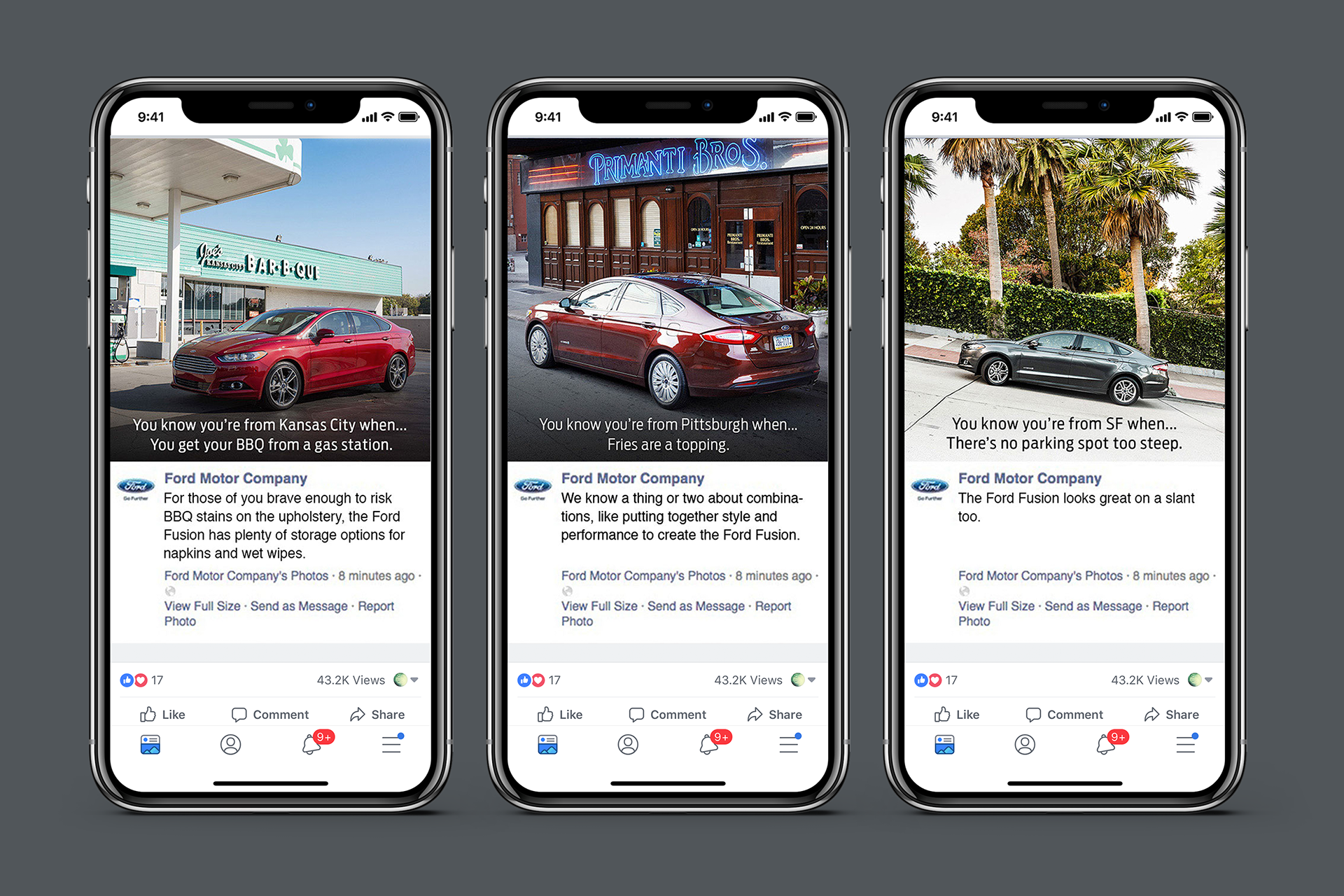 GCD: SALOMON  //  CD: DESIR  //  AD: HILL / ROACH  //  CW: DEMPSEY